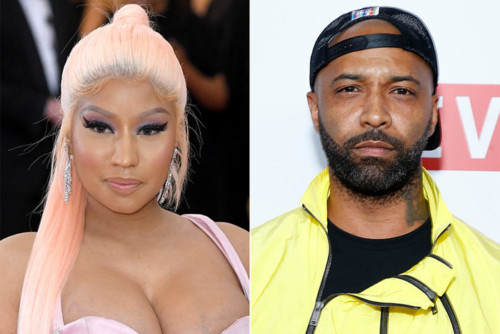 Nicki Minaj recently celebrated the one-year anniversary of her top rated "Queen Radio" on Apple Music's Beats 1 yesterday. And had a special episode lined up with Joe Budden, Rory and Mal of "Joe Budden Podcast." But things didn't go as smoothly as the Queen had anticipated.
The on-air conversation got heated quickly!
Nicki took it upon herself to confront Joe, in that moment in time, about his criticism of her over the years.
"One of the things we're gonna address with Joe Budden is the amount of times that he has called me a liar about stuff that I wasn't lying about. I said, I'm a lot of things, but liar is not one of them."
Her statement was in response to Joe's accusation that Nicki and Megan Thee Stallion's Instagram Live session was fabricated and planned – and not as impromptu as they tried to make it seem.
Listen their FULL verbal back-and-forth below.
© 2019, MariaMyraine. All rights reserved.