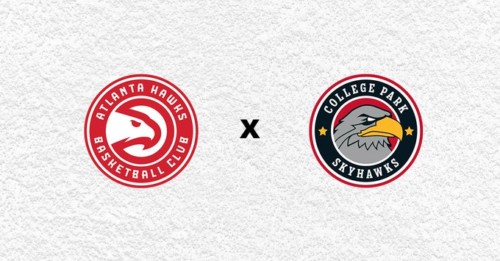 The Atlanta Hawks have transferred Charlie Brown Jr. and Brandon Goodwin to the College Park Skyhawks of the NBA G League, the team announced today. Both players are signed to two-way contracts. College Park begins training camp for its inaugural season today, Oct. 28.
Brown Jr. made appearances in four preseason games for Atlanta, averaging 5.8 points and 2.3 rebounds in 13.8 minutes of action. Goodwin averaged 3.8 points and 2.3 assists in 13.8 mpg in four preseason games for the Hawks.
The Skyhawks begin their inaugural season on Nov. 8 in Erie. Nov. 21 marks the first time College Park plays at home in the 2019-20 season, as the team takes on the Delaware Blue Coats in a 7 p.m. tip at the Gateway Center Arena in College Park.
Follow @eldorado2452 on Twitter and Instagram for all your College Park Skyhawks, Atlanta Hawks, NBA and sports news
© 2019, Eldorado2452. All rights reserved.