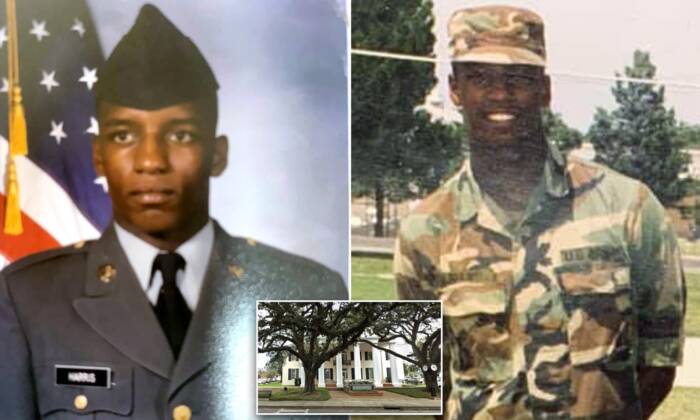 Veteran Derek Harris offered .69 grams of pot to a cop in 2008.
A Black military veteran who was recently condemned to life in jail for selling under $30 worth of weed is set to be liberated. Derek Harris' lawyer affirmed the news with CNN on Saturday (Aug. 8). 
Harris — who was a U.S. soldier dynamic during the Desert Storm military operation — was captured in 2008 for offering .69 grams of weed to a cop. He was at first indicted and condemned to 15 years in prison, however, was condemned to life in prison in 2012 under Louisiana's Habitual Offender Law, which permits judges to force harsher condemning for recurrent guilty offenders. 
The Louisiana Supreme Court allowed Harris another hearing a month ago and prosecutors consented to release him. He's now served nine years in jail for the charge. 
The District Attorney's office said Harris "received ineffective assistance at sentencing and was entitled to a lesser sentence," his lawyer Cormac Boyle told CNN. Boyle added that Harris had suffered a drug addiction that began when he returned home from active duty.
"His prior offenses were nonviolent and related to his untreated dependency on drugs," Louisiana Supreme Court Justice John Weimer agreed in his opinion.
As per CNN, Boyle is at present working with the Louisiana Department of Corrections on Harris' delivery, which he expectations will be soon. He added that Harris is eager to draw nearer to his family in Kentucky and invest quality time with his brother. 
The Louisiana Supreme Court as of late utilized the state's Habitual Offender Law to condemn a Black man to life in prison for a failed endeavor to steal hedge clippers. The main contradicting supposition originated from Chief Justice Bernette Johnson, who is likewise the only Black woman on the court. 
"This man's life sentence for a failed attempt to steal a set of three hedge clippers is grossly out of proportion to the crime and serves no legitimate penal purpose," she wrote in her opinion.
© 2020, Jonathan P-Wright. All rights reserved.