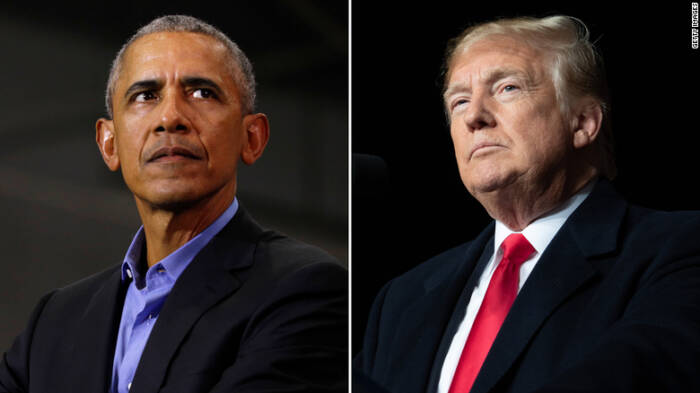 Barack Obama says Donald Trump is attempting to "effectively kneecap" the USPS.
Previous President Barack Obama reproved President Donald Trump for endeavoring to "effectively kneecap" the United States Postal Service and upset mail-in casting a ballot in the 2020 political race.
Obama, a visitor on his previous campaign manager David Plouffe's podcast, responded to Trump's ongoing confirmation that he would impede funds intended to encourage casting a ballot via mail options in the midst of the Coronavirus pandemic.
He affirmed that Republicans have a past of endeavoring "to discourage people's votes from counting in all kinds of ways" but asserted that Trump's stunt is "unique to modern history."
"What we've never seen before is a president say, 'I'm going to try to actively kneecap the Postal Service to encourage voting, and I will be explicit about the reason I'm doing it,'" Obama said on the Aug. 14 episode of "Campaign HQ with David Plouffe." "That's sort of unheard of, right? And we also have not had an election in the midst of a pandemic that is still deadly and killing a lot of people."
Mail-in voting provides a more secure option in the midst of the current pandemic, yet Trump has pushed individuals to cast a ballot face to face contending that casting a ballot via mail leaves space for fraud. An ongoing report that counters his announcement shows neither one of the parties benefits more from this alternative and notes election fraud cases in the United States are unprecedented.
In May, the Democrat-controlled House of Representatives passed the HEROES Act which included $3.6 billion for individual defensive gear for survey laborers, the insurance of in-person voting, and the planning of a flood of mail-in ballots. It additionally included $25 billion to the Postal Service "for revenue forgone due to Coronavirus."
Obama cheered the congressional Democratic pioneers for their endeavors notwithstanding Trump's endeavor to hold up the subsidizing, including that he is at last worried about discovering approaches to "protect the integrity of the election process" and "ensure that every vote is counted."
© 2020, Jonathan P-Wright. All rights reserved.