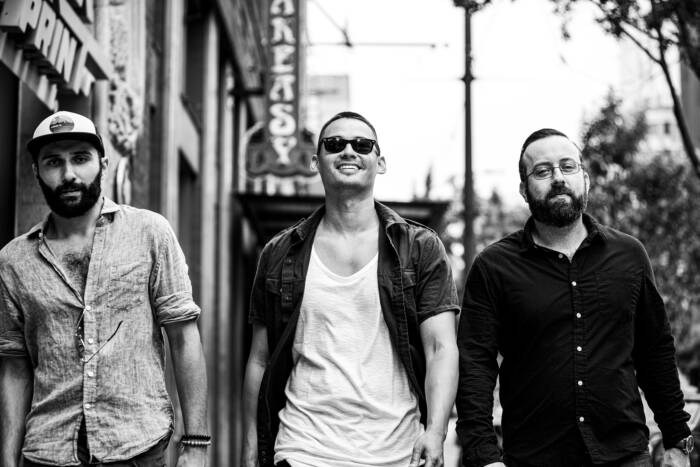 Tell us about your background getting to where you are today?
"It hasn't been easy.  I've been grinding in Austin for the past 8 years building up a fan base and collaborating with some amazing musicians.  I recently formed a band called Black Sheep Optimists with producer David Price and vocalist Van Aarde (Daryl Uberoi), but I still want to make a name for myself as a solo artist. " – Maneikis
Where are you from?
"I grew up in Dorchester, MA but I've been living in Texas for the past 8 years. " – Maneikis
When did you start music?
"I did a little spoken word during my time at Boston College, but didn't start recording until I graduated. I laid down some demo tracks with my cousin Stephen Moy who is a rapper/producer/dj from Waltham, MA.  I didn't really start taking music seriously until I moved to Texas and met some amazing musicians who inspired me to put my soul down on wax." – Maneikis
How did you get into music?

"I grew up watching TRL, so that's really when I started to fall in love with music and the music video medium.  My mom's dad is a famous musician in the Chinese music scene in Chinatown and her side of my family is very much musically inclined.  I think it's in my blood. " – Maneikis
What is the most challenging thing you have overcome in your life?
"I'm not going to front and say my childhood was rough or I was a gangbanger or anything like that.  My parents are dope and I never really got in much trouble.  I think the biggest thing I've had to deal with is my identity as someone from a mixed background.  I grew up in a bit of a cultural limbo and never felt like I fit in with any particular group of people.  That confusion as to who I'm supposed to be is something I think a lot of people can relate to, no matter their background." – Maneikis

Are you currently signed or independent?

"I'm independent and plan on staying that way unless the perfect deal came around. There are too many horror stories about people signing deals that leave them in debt the rest of their lives." – Maneikis
Who inspires you the most musically?
"I'd say Kanye West and Lupe Fiasco.  I listen to their classics all the time. Hearing the history of MBDTF on the podcast "Dissect" inspired me to write my upcoming song "Concussion" because the song is loosely based on the rise and fall of Kanye." – Maneikis 
What do you want people to take away after listening to your music?
"It depends on the song, but overall I just want people to be able to do what they love and not let society put you in a box.  You can be whoever you want to be.  Society is fucked up and so are all societal norms.  Dare to be different, but do it in a way that contributes something to the world." – Maneikis
Any new music coming out soon?
"Concussion releases October 9th. This video is going to win awards. Nobody has a video like this. I shot it with Director Diego Lozano and we pulled out all the stops. People are going to be mind blown. It's like Blade Runner meets Black Mirror." -Maneikis
  
What is your greatest achievement as a musician?
"Honestly, the last video I released for my song "American Dreams" was all about addiction and suicide. I had multiple strangers reach out to me telling me the video saved their life.  I forget about that sometimes, but there is nothing more important to me than that." –  Maneikis
Do you produce your own music? If not, who do you work with?
 "The wise man knows what he does not know. I surround myself with talented people and that's why my music is worth listening to.  Concussion was produced by Austin legend Haris Qureshi with help from Robie Rowland and Clint Manning.  Robie mixed and mastered the track.  I write the lyrics and perform.  That's my lane and I stick to it." –  Maneikis
Who is one artist you wish you could work with?
"I'd love to collaborate with Lupe and channel his energy from Lasers." –  Maneikis
Tell us about any new music you have coming out? When is it coming out? What is it about?
"Concussion is insane.  I've worked in education since graduating college and education is filled with talented people who don't necessarily take artistic risks because we are supposed to be role models for kids, but being a role model also sort of means pretending to be better than you are. I try to be a role model by showing people it's okay to break rules and risk everything for your art and what you love. However, that internal dilemma of whether or not you should risk it for the brisket is head splitting, hence the name "Concussion"  The video is Blade Runner meets Black Mirror and follows an eccentric artist who has invited the city out to his latest exhibition (which is sort of a metaphor for the video itself).  The video is a dark satire about the entertainment industry and the lengths artists will go to to sell their music." – Maneikis
What does a day inside your shoes look like?
"I'm a pretty normal dude.  I hang with my girlfriend and my two dogs. I write and record music. I have a podcast about the Boston Celtics called "Celtics Noise" that I do with my best friend, and I try to support all my people who are doing their own thing." – Maneikis
Anything else you want the audience to know about you?
"They'll learn everything they need to know by watching Concussion." – Maneikis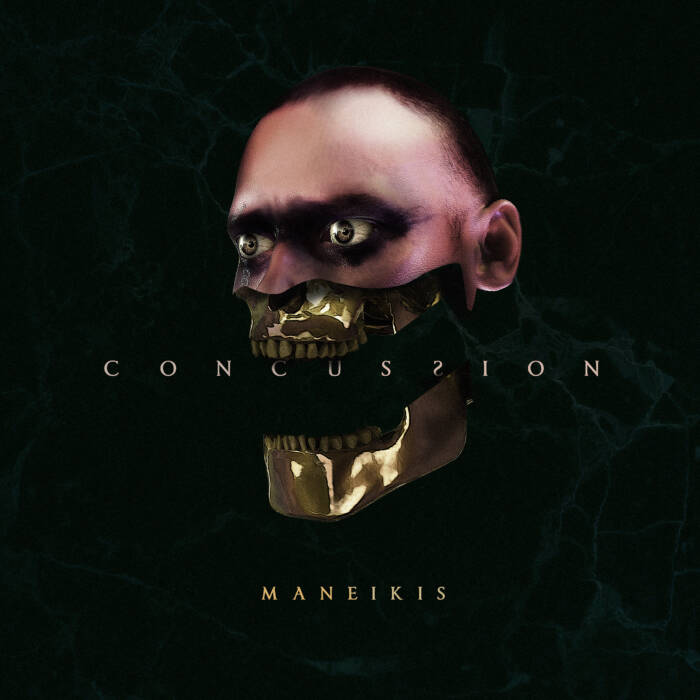 Follow Maneikis !
Website: https://linktr.ee/maneikis   too)
Instagram: https://www.instagram.com/maneikis_music/
Facebook: facebook.com/maneikismusic
Spotify: Maneikis
Youtube: Maneikis YT
Soundcloud: soundcloud.com/maneikis
© 2020, Jake Strain. All rights reserved.