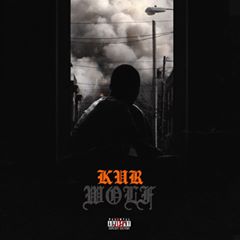 (Philadelphia, PA) — Advancing Philadelphia artist Kur released his new single "Wolf," simultaneously with his other new release "20 On 4."  Two songs released at one time is an exciting gift for his audience, because even Kur knows how high the anticipation is when everyone is waiting on him to release new music.
Nothing short of what the streets love, "Wolf" is the overall energy that Kur embodies in all of his music. Direct, precise, and 100% organic. Organically, he has managed to grow and keep a faithful audience, and he continuously garners new engagement each release. Earlier this year he gifted his audience with the release of his EP "Young 79," but we haven't seen another full body of work yet, so the double release of "Wolf" and "20 On 4" is definitely a lyrical treat.
As time passes Kur continues to improve his craft, and its beyond noticeable each time he releases new music. Although new releases are usually a worth-while wait, stream "Wolf" below to hold you over:
© 2020, alanna. All rights reserved.