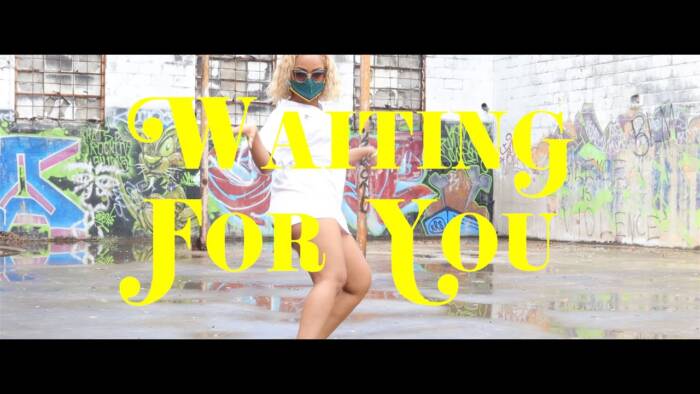 Check out a new visual release titled "Waiting for You" from Atlanta-based, Nigerian-American recording artist Kelechi. The visual actually co-stars accomplished dancer and choreographer, Diddi Emah, who has worked with Usher, Jennifer Lopez, Missy Elliott, and more.
From touring with Jidenna last year and receiving praise from Wale, to his hilarious cameo in Rico Nasty's new "STFU" music video, Kelechi has been building quite the momentum towards the release of his forthcoming Going Home album.
Gaining inspiration as a supporting act on Jidenna's Fall 2019 "85 to Africa Tour," Nigerian-American recording artist, Kelechi, began to pen his forthcoming album, Going Home. Kelechi provides a brief recap of his time on tour with his album trailer, where he explains rebuilding his ego, creating momentum, his transition to quarantine life, and most importantly, his travels, specifically his journey within.
Though many artists have struggled to adjust to this "new normal" we are experiencing, Kelechi has continued to make a way, collaborating with Stream Live to launch his virtual Going Home Tour. Through the platform, Kelechi will offer a weekly live concert concert series.
To compliment his concert series, Kelechi has also been dropping a song off the album every week as well. His new, Jonesy Films-directed visual release, "Waiting for You," co-stars renowned Nigeran dancer and choreographer, Diddi Emah, who has shared stages with Beyoncé, Davido, The Black Eyed Peas, Ludacris, and more.
"Waiting for You" is a magnetic and inspiring song that captures Diddi and Kelechi showing their genuine chemistry while performing the afrobeats-infused single.
"I'm a first generation Nigerian American and Waiting For You marks my first time making an African influenced song.. It was the easiest song I've ever made. Shortly after recording it, I got the opportunity to join Jidenna's 85 To Africa Tour and saw the reaction from the crowd. Audiences all over the country were echoing the words.
People felt the same way I felt. Waiting For You showed me that even though I'd never done it before those influences are just in me. Waiting for me to tap into them," Kelechi shares with us.
Watch the feel-good visual below, and pre-order Kelechi's Going Home album here.
Follow Kelechi:
© 2020, Seth Barmash. All rights reserved.