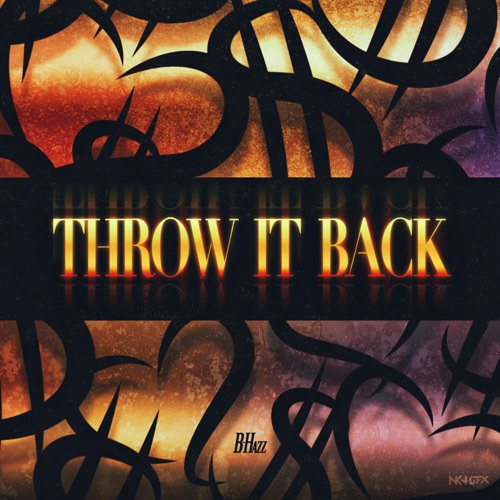 B-Hazz, the up-and-coming hip hop/pop vocalist from Buffalo, NY, today announced the release of his newest single, "Throw It Back." The young recording artist adds to his fast-growing musical repertoire with the Sean Rise produced club anthem, letting him flex the diversity in his lyricism and vocal abilities.
"While writing this record, my intention was to create something that could be heard as a rap song while playing as a pop song. The first thought that came to mind after laying out the chorus for "Throw It Back" was how much potential it could have to be a strip club anthem." reflects B-Hazz days away from the release. "After hearing Rise's instrumental, I knew what I had to do to really snatch up listeners' attention!"
"Throw it Back" follows up the release of "
Benjis
," a listener favorite among three singles that have dropped since his debut album "Far From Average" dropped late in 2019. Known for his lofi melodic singing style (a quick peek at B-Hazz's vocal range
singing Sam Smith's "Lay By Your Side"
), B-Hazz incorporates his melodic raps halfway into the track making it into the short & sweet "Throw It Back" single that keeps you looking forward to his next project.
B-Hazz is an INDEPENDENT hip-hop & pop singer/songwriter from Buffalo, New York. B-Hazz has always been on a mission to have his name in the limelight and be heard by the entire world. He writes all of his music and creates an emotional connection to the world through every word. His lyrical content is one of his most impressive traits as he writes about heartache, the come up, struggles in his life and much, MUCH more.
B-Hazz stays busy constantly strategizing, writing, recording, producing, and releasing new music. Yes… it is most definitely safe to say that B-Hazz has a large array of music in his portfolio.
www.bhazz.com
© 2020, Seth Barmash. All rights reserved.