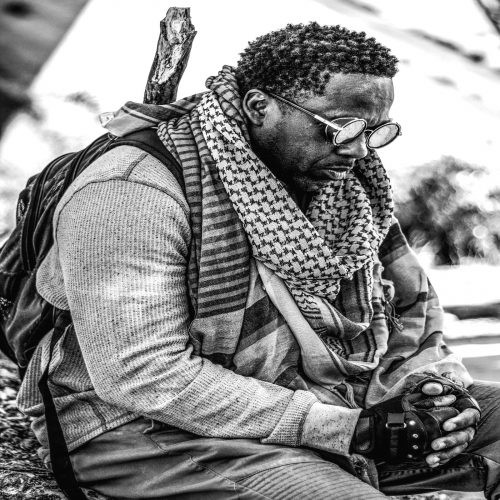 As trends are constantly changing musically in Hip Hop, songwriter and producer Born Soul has added new sauce to the trending sound of rap, catchy baselines, and trap beats. Born Soul released his album titled "Bad Landz" and this project will reshape the culture of hip-hop with its unique spin!
Born Soul's new album BadLandz tells stories ranging from meeting people who thinks he is a celebrity, to people constantly criticizing Hop Hip without embracing the change. Born Soul musicality is diverse, and this album is filled with fun surprises! His ability to create diverse cadence through his raps is impressive. Born Soul switch through multiple lanes of hip-hop and showcase different vibes throughout this album instead of sticking to one sound. The way he fluctuates back and forth with various dimensions are smooth.
The single "Hand Sanitizer" from the album BandLandz uses multiple tropes and symbolic imagery to poke fun at people that are self-absorbed and full of their self-justified lies.
Steadily gaining comparisons to Andre 3000, his oxymoronic, melodic indie-hop sound is induced by distinctive kick drums, clear annunciated vocals and smooth synthesized sounds. Born Soul is the product of the modern age. Born Soul is the sound of musical evolution. Born Soul is the embodiment of the post-genre world. Born Soul is music styles being meshed, music and prose finding new ways to work together, the rule book being torn apart and previous tribal lines of demarcation being crossed, ignored and erased.
Get familiar with Born Soul's sound. Checkout his record "That Frame" above. Follow @eldorado2452 on Twitter and Instagram for all your music and entertainment news.
© 2020, Eldorado2452. All rights reserved.