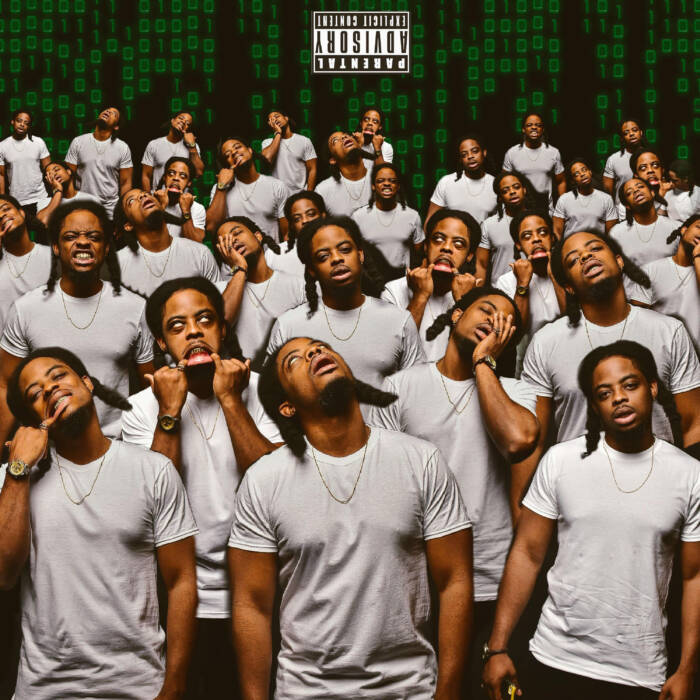 Check out a new single, and accompanying visual titled "Hoolies In Matrix" from Dallas, TX-based rapper Meka Jackson.
Dallas, TX-based rapper, Meka Jackson hopes to send a jarring message to listeners those that are "blue-pilled," and appear to be going through life with ignorant bliss.
With his latest Chris Rich Beats-produced single, "Hoolies in the Matrix," Meka Jackson offers listeners an abrasive reminder of the real systems of oppression we are up against, encouraging viewers to seek knowledge for ourselves and not mindlessly absorb what televisions and the internet presents to us.
"Hoolies In Matrix" chronicles the often unaddressed cycle of the prison industrial complex in America. Sharing his own perspective on the mentality, crime, street code, ethics and divide and conquer mechanisms historically designed to keep us trapped in their agenda, the single and cover art is heavily inspired by the 1999 cult classic film, 'The Matrix.'
Meka Jackson is a multimedia content creator and independent mogul from Los Angeles currently residing in Dallas, Texas. A visual artist, musician, DJ, producer, TV personality, radio host, graphic/fashion designer, actor and event curator, Meka wears many hats. As a jack of all trades in renaissance, you may have seen him on various TV guest appearances from Love & Hip Hop, The Cutlers, CBS, Revolt TV or be familiar with him from The Denver Westword News or his #FubuPalooza Retro Art Party series which has become a platform in over 30 cities across the United States. Guest collaborators have included the likes of 50 Cent, Lil Jon, Chingy, Lil Flip, Mike Jones , Chief Keef, Maxo Kream, Lil Uzi, Playboi Carti, Tay Money, Kaash Paige, Curren$y and more.
As a musician and producer, Meka Jackson brings abstract concepts, complex sonics, thought provoking storytelling, and emotionally evoking lyricism to light in ways foreign to the world of Hip Hop. Experimenting with all genres, Meka has a unique sound as seen on his 2014, critically acclaimed debut project, Suparanormal Confusion (Cloudy Road Trips). Meka Jackson has continued to grow in all crafts and has been featured on several notable publications such as JapanOnTop, HipHopDX, WorldstarHipHop, 2DopeBoyz, SayCheese, ThisIs50, Revolt, Hype Magazine, to radio stations such as 97.9 The Beat & K104.5. Meka Jackson has also had several successful independent tours across the U.S & U.K. Stay tuned as he reembarks on a new ground-breaking album roll out.
Watch the politically charged, self-directed music video below for "Hoolies In Matrix" below, and support the single on streaming platforms here.
Follow Meka Jackson:
© 2020, Seth Barmash. All rights reserved.