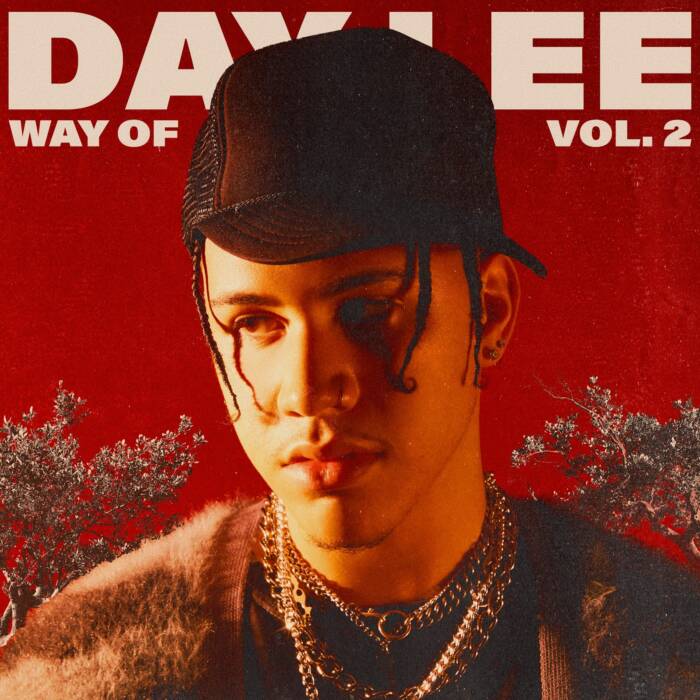 Day Lee shares his anticipated 11-track EP, WAY OF Vol. 2, featuring PnB Rock, Stunna Gambino, and Ayzha Nyree.
Get it HERE via Republic Records.
To celebrate the EP's arrival, he unveiled the music video for his new single "4RealTho" [feat. PnB Rock]. With its seventies aesthetic, the visual nods to classic sitcoms as Day Lee and PnB Rock trade unshakable melodies in a variety of eye-catching settings. When they come together, the energy practically explodes.
Day Lee paved a path for the WAY OF Vol. 2 with anthems such as "Jenny" and "Bad Vibes." The latter notably eclipsed 1 million streams and counting. Charged with melodic delivery, acute instrumentation, and irresistible beats, the project points to an imminent and impending breakout for Day Lee.
Notably, the title nods to his favorite Bruce Lee movie, Way of the Dragon, from which he draws his artistic and personal philosophy.
"In the beginning of high school, I actually started learning more about Bruce Lee and his philosophy," explains Day Lee. "I didn't know he was a philosopher, and he just became so much cooler to me. He's like a superhero with a dope philosophy that's all about focus. I think that comes through on the project."
Much like kung fu, rap requires discipline. Wordplay expands through practice, melodies levitate via concentration, and rhymes sharpen with repetition. As if practicing a martial art, Day Lee consistently puts in the work. His 2017 single "Mattress" caught the attention of multi platinum phenomenon PnB Rock who paved the way for Day Lee to sign to Republic Records a year later. In the aftermath, he popped off with "Two" [feat. OhGeesy] and "Right There" [feat. PnB Rock], drumming up millions of streams between them. After posting up three million streams independently and receiving plugs from gatekeepers such as Lyrical Lemonade, WorldStarHipHop, Karen Civil, and more, he kicks off what promises to be his biggest and boldest chapter in 2020 yet with the single "Bad Vibes" and more to come.
WAY OF VOL. 2 TRACKLISTING:
F*** IS U SAYIN
SAD ONE
TRIPLE DOUBLE Featuring Stunna Gambino
PASSENGER
ISSUES Featuring Ayzha Nyree
WROTE A BOOK
JENNY
BAD VIBES
ROMEO AND JULIET
4REALTHO Featuring PnB Rock
SWIM
Follow Day Lee on Instagram, Twitter, YouTube, and Spotify.
© 2020, Seth Barmash. All rights reserved.