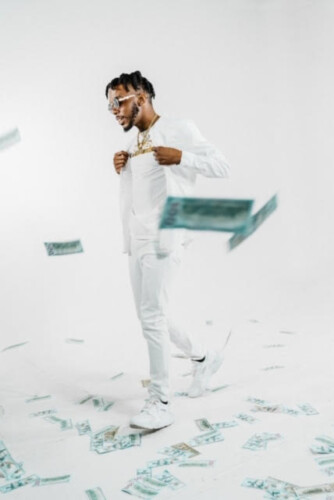 Ellis Prescott, a Seattle, WA born and raised Trap-R&B artist, proves his potential as a top tier artist with his album release, "In Love With Heartbreak". The project features 10 songs that would all blend perfectly together with a glass of red wine.
The R&B project is about heartbreak that Ellis Prescott went through causing him to write the soulful project. He manages to collect his thoughts and tell stories throughout the whole album making it a journey rather than just music to listen to. Prescott also features a local Seattle talent on track 5 called "Love Fever". Produced by Nima Skeems and featuring Parisalexa, the track brings diversity from all angles giving the album a satisfying, complete feeling.
You can listen to "In Love With Heartbreak" here: https://open.spotify.com/album/4RgCRK9flV1WwT0WtUcgrW?si=CV1c2hF4TPeAS7Rq66Hu8w
Keep up with Ellis Prescott here: https://instagram.com/ellisprescott_/
© 2020, Jake Strain. All rights reserved.