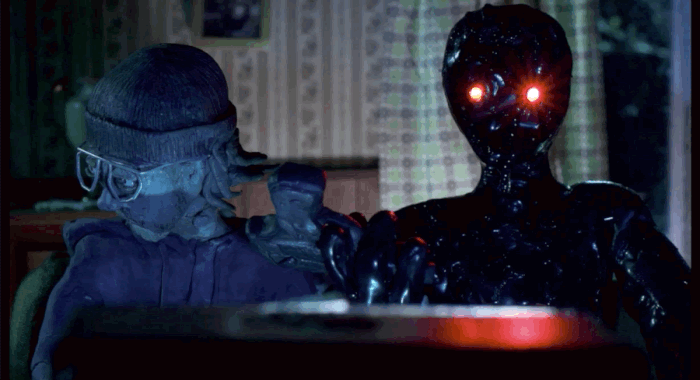 Freddie Dredd invites you to a claymation world of mayhem in the music video for "DARKO."
With nods to cult films Donnie Darko and Beetlejuice, Freddie Dredd's "DARKO" is a tale of inner demons and alternate dimensions. A demon is lurking in the background, as Freddie's claymation self is possessed to take down a seedy TV preacher. Freddie's world ominously switches from light to dark, as he walks through the TV screen on a quest of destruction. As Freddie awakens from what seems like a nightmare, the local news anchor announces the death of said preacher. Which leads us to ask – Is Freddie living in a parallel universe? Is it all happening in his head? Or is it all really real?
"DARKO" is the latest single to receive a video treatment from Freddie Dredd's recently released SUFFER EP, out now via RCA. Freddie is always looking for the next way to break the mold and, with "DARKO," it's clear he's completely in his own lane.
Watch "DARKO" Here: https://youtu.be/xvQC7GwkgqM
Meet Freddie Dredd – the underground maestro with 175M Spotify streams and 2.7M TikTok creations to his name. Skyrocketing from singles "Cha Cha" and "Opaul," Freddie Dredd is best known for his ability to blend gritty, lo-fi beats with vintage samples and aggressive lyricism. He's hardcore meets hip hop, with a 90s flair for stellar sample selections. On Tuesday, August 18th, Freddie Dredd released his SUFFER EP via RCA! Hard-hitting beats and vicious rhymes of horror movie nature, SUFFER is a culmination of Freddie Dredd's rise from underground thriller to streaming giant.
Stream SUFFER: https://freddiedredd.lnk.to/Suffer
© 2020, Seth Barmash. All rights reserved.