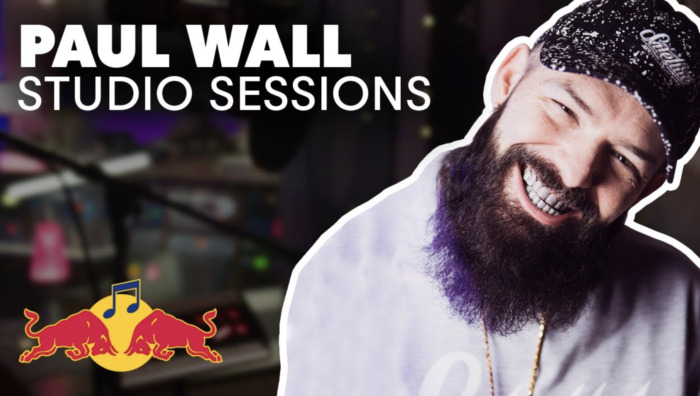 Red Bull is pleased to announce the joint release of a new LP from Houston's cherished and chart-topping rapper Paul Wall, as well as a companion BTS documentary,Red Bull Studio Sessions: The Paul Wall Edition, that examines its creation at Red Bull Music Studios, L.A. The new LP,SUBCULTURE was created in partnership with Red Bull and is now streaming.
Red Bull Studio Sessions: The Paul Wall Edition gives fans behind-the-scenes access to the intimate moments and electric energy of creating music together in a short amount of time. Wall, who was at the forefront of Houston's burgeoning rap scene in the early 2000s is responsible for chart-topping hits like "Grillz" with Nelly, "Drive Slow" with Kanye West and "Holla at Me" with DJ Khaled. Also released today is Wall's new 11-song album, SUBCULTURE– the first-ever longplayer produced out of the Red Bull Studio Sessions series which also is released to coincide near the 15th anniversary of Paul's debut album The People's Champ (Sept 13, 2005).
Alongside the album and the full episode, Red Bull is also releasing a making-of music video for the track, "Smoke For Free". Fans can view the music video on YouTube/Red Bull TV here.
© 2020, Seth "Digital Crates" Barmash. All rights reserved.