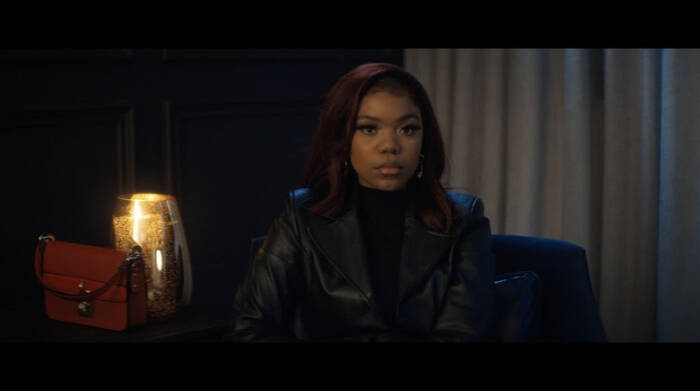 South African R&B singer and songwriter, Elaine, has already become a household name as the most streamed female artist in her home country, and now she's introducing herself to the world.
As the newest member of the Columbia Records family, Elaine unveils the highly anticipated sultry new visual for "Risky," a standout track from her history-making debut EP, Elements. The 7-song collection blends mellow yet sweet R&B melodies with hints of trap-inspired moodiness. With Elements, Elaine became the first independent female artist to ever reach #1 on the Apple Music Sub-Saharan African charts. The certified platinum EP features breakout track "Changes" which received airplay on The Joe Budden Podcast, and sleek banger "Say It" featured on Ebro In The Morning. Watch the new video for "Risky" here.
As Elaine continues to work on her debut major-label album that will discuss newfound independence and learning accountability, she aims to shed light on South Africa's burgeoning music scene:
"I've got a completely different story to tell. I'm a representation of every African girl that doesn't want to be boxed in."
Now 21 years old, Elaine born in Pretoria, began singing in the pre-school choir and immediately earned a love for the stage. From that point, Elaine partook in multiple talent show competitions both as a soloist and part of the choir, even winning a gold medal at 2014's 8th World Choir Games in Riga, Latvia. While studying in school, Elaine had the urge to create her first project that later shaped into her debut EP Elements. The EP follows a journey through love, heartbreak and renewal, and ended up making history for Elaine making her the first female independent artist to reach No. 1 on the Apple Music Sub-Saharan African charts. The continuous success of the now certified platinum Elements was the result of a year-long process that Elaine describes as an adventure. Using social media to reach out to the EP's two producers Clxrity and Elizée, Elaine had a humbling experience creating the project full of combating loud residential students while recording it in dorm room in between class lectures and during lunch breaks. Currently, Elaine is finishing up her law degree at Johannesburg's University of the Witwatersrand and working on a slew of new releases including her major-label debut album.
FOLLOW ELAINE:
Instagram | Twitter
https://embed.music.apple.com/us/album/elements/1527326321
© 2020, Seth "Digital Crates" Barmash. All rights reserved.