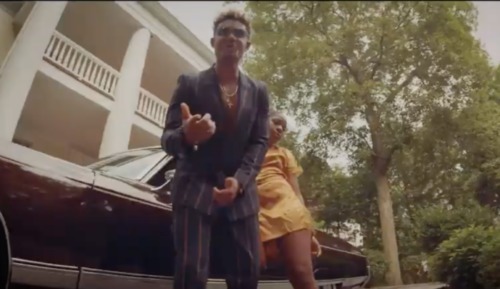 Jamaican Born, Bronx based Reggae/R&B artist K'Coneil releases a vibrant and elegant video to accompany hit single "Finesse & Style" encompassing his alter ego Young Don Dada (Daddy of the Dons). From a massive mansion, rich a plethora of beautiful women, and a huge party is taking through various scenes with the Caribbean crooner alongside his fellow men. This video creates a vibe similar to the classic R&B and reggae songs of the early 2000s.
According to K'Coneil the tribute is more about paying homage to an era than anyone thing in particular. He managed to effortlessly slide in his signature tagline #GenreFluid to help enforce the narrative. The color schemes of royal red and lavish white showcased an air of extravagance as seen by the clothing of the singer, the women, and his colleagues.
"The ability to float in and out of different genres, in an attempt to create a palette of sonic perfection" – K'Coneil
© 2020, MariaMyraine. All rights reserved.