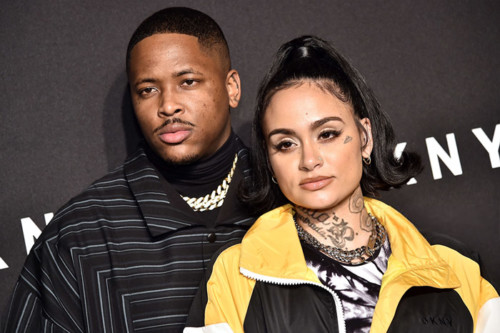 What a shame.
Just days after Valentine's Day, Kehlani puts YG on blast on her new song, "Valentine's Day (Shameful)," confirming the couple's split. Produced by The Rascals, the record finds the R&B songstress coming to terms with their relationship and herself.
Holding nothing back, Kehlani lays it all on the track, calling YG out for putting up a front the whole time they were together. "You played the hero but you really are the villain. Used me for status and the fame and recognition. It's fucking crazy what they do for recognition. I say your name, but you don't deserve recognition."
Ouch.
It doesn't stop there, though.
"I am making amends with myself. Forgive me for loving you. I just took a risk loving loudly. Defended you proudly. Ignored all the signs, yeah, it's true. And the immature me wishes that I could make him know. That you should be left alone."
Reading into the lyrics even further, it seems as though Kehlani had given this man her all – holding him down & having his back – but he still ended up cheating on her: "Ain't find out sooner that you was unfaithful. Damn, you so shameful. So fuckin' shameful. You're fuckin' ungrateful."
a lot to say a lot to feel.

valentine's day (shameful) on my soundcloud now. https://t.co/DxlRezaQDM

— Kehlani (@Kehlani) February 17, 2020
© 2020, MariaMyraine. All rights reserved.