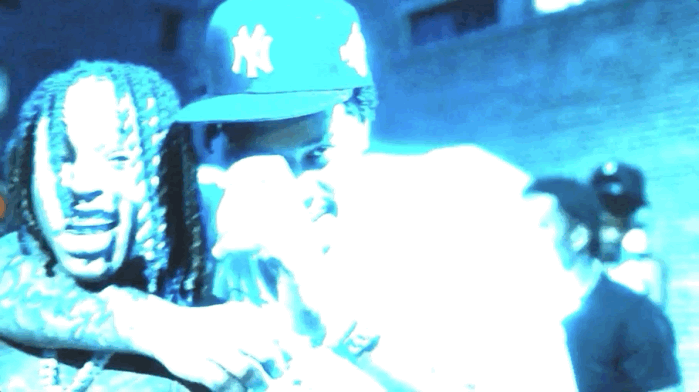 As Lil Durk's labelmate, King Von, rises in the rap game, there's one thing I can tell you he's not about to do–  change who he is. In his latest video, "I Am What I Am" featuring Fivio Foreign, Von is making it known exactly who he is and after watching, I can assure you that he (and my boy Fivio) are not ones f*ck with.
Feeding off each other's energy, King Von and Favio Foreign light up Chicago's O-Block with their electric chemistry in "I Am What I Am". Evoking the chaotic DIY energy of the earliest Chicago and Brooklyn drill music video, the two emcees confidently trade bars as they sip Henny, count cash, and whip around in a Rolls Royce Wraith, promising a bad time for anyone who looks at them the wrong way.
"I Am What I Am" is the latest video in a busy year for King Von. In August, the rapper shared the poignant video for "How It Go" (6.8 million views), a reflective anthem that contemplated the inequities of the criminal justice system. Earlier Von told a tale of betrayal with the emotional "Why He Told" (6.2 million YouTube views) and connected with his mentor Lil Durk for the furious  "All These N****s" (21 million views). In March, the 25-year-old rapper shared Levon James, a wide-ranging and successful project. Hosting the hit single "Took Her To The O" (25 million views), recently spawning a Genius Verified video, as well as highlights like the G Herbo-collaboration "On Yo A**" (9.4 million views) and the gripping street story "3 A. M." (12 million views). Von is currently preparing to release his official debut album this Fall. Stay tuned for much more information about the upcoming album in the coming weeks! 
© 2020, Seth "Digital Crates" Barmash. All rights reserved.