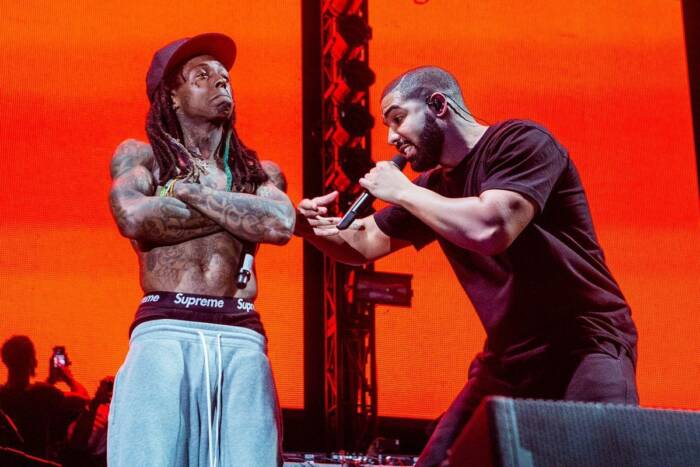 If you are unhappy about missing the Drake vs. Lil Wayne mega-tour of 2014, it's finally time to make up for it. Former manager of Drake, who is also the current manager of Weezy – Cortez "Tez" Bryant — alluded earlier this week that it is likely that the rappers may set forth on another joint tour.
"My favorite tour of them all was this Drake vs. Lil Wayne Tour," Bryant said during a recent episode of Brian "B.Dot" Miller's "Art of Facts" series. "It was at a time when Drake had arrived as an artist. Seeing him from the inception and as a superstar himself and mentor and mentee going on stage."
Bryant stated that upon Miller's suggestion of both the starts cho-headlining another tour, Drake and Wayne discussed the possibility.
"And they talked about it," he revealed. "I do think we need to do it again."
Since 2018, discourse regarding another joint Drake and Wayne tour was rampant. The same year, Weezy congratulated Drake for the success of his Aubrey vs. The Migos Tour, which he co-headlined with Migos.
"I can't wait to get back on that stage and we do our own tour again. 'Drake vs. Tune, Wayne'…whatever you wanna call it," Wayne had said at the time. "You will never win, you never do. Congratulations."
This news comes after the duo teased their fans with the idea of a potential collaboration during one of Wayne's Young Money Radio segments.
© 2020, Jonathan P-Wright. All rights reserved.