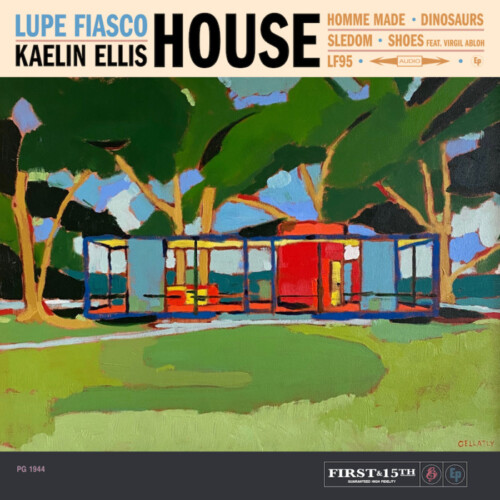 GRAMMY-winning rapper
Lupe Fiasco
and Orlando-native producer
Kaelin Ellis
 recently released their collaborative EP
HOUSE
via 1st & 15th / Thirty Tigers. By chance, Lupe was tagged in a tweet by Kaelin Ellis during the month of May, 2020. Reading "Get this to @LupeFiasco somehow," Lupe listened, liked the beat, screen recorded Kaelin's video, dropped it in GarageBand, freestyled over the beat, exported it in Quicktime, then Tweeted the song just a few hours after he first saw the mention.
Fast-forward to July 24, they released a brand new collaboration. Kaelin and Lupe execute this project to its fullest capacity, with random features from the likes of creatives like Off-White owner and creator, Virgil Abloh who for a couple moments, serenades the project with thoughtful words. To listen to HOUSE, stream below:
© 2020, alanna. All rights reserved.