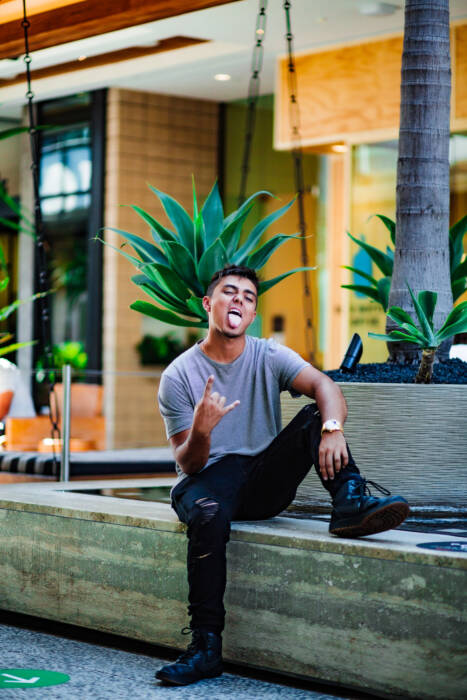 After almost a year of radio silence, Matt Sequeira returned to the music scene with his track "Under The Covers". The track is a follow up to his 2019 release of "Coming Over".
"Under The Covers" marks an exciting milestone sonically for Matt Sequeira. We find Matt Sequeira in the PopPunk genre, a completely different vibe from what we heard in 2019. "Confused in what genre to pursue a singing career in, I took a short break and decided to focus on producing other artists," explained Matt. "Finally, realizing my love for punk music, I decided to move back to California and pursue an artist career in that genre."
Under the covers features a melodic guitar melody, romantically reminiscent lyrics, and a catchy chorus. The track gives off a very poppy vibe while also offering up elements of punk rock.
More recently, Matt Sequeira released a 5 song EP titled "Weirdo," lasting about 13 minutes in run time.
Listen to Matt's Music here
Follow Matt Sequeira here
© 2020, Seth "Digital Crates" Barmash. All rights reserved.