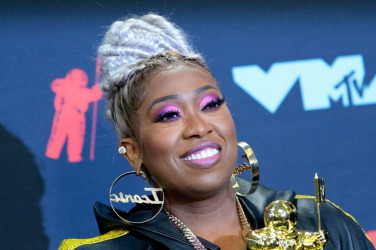 Thanks to Missy Elliot, a bride from North Carolina can afford to purchase and  wear her dream wedding dress. The singer of "Lose Control" used Cash App  to send money to her after she encountered the story on Twitter. It was on  November 17 that Ireanna Bradshaw spoke about her struggles of managing  a wedding and moving costs. After wishing the soon-to-be bride, Elliott  informed her that the dress has been paid for.
Im getting Married in March &trying to move into our own place. Excited but overwhelmed. I have been saving money; but its still a struggle. I found my dream dress and I want to get it so bad but between saving for the move- i dnt think it will be possible….. pic.twitter.com/OO6GftGZbK

— I R E A N N A (@mynamesireanna) November 17, 2020
© 2020, The Millennial General. All rights reserved.