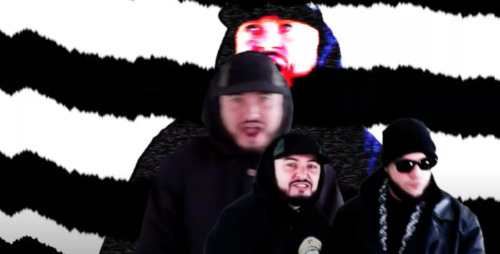 "This project represents me as a whole thus far in my career, making it my personal magnum opus."—Moemaw Naedon on his new album, Dr. Deadhorse

Since 2013, Pittsburgh-based rapper/producer Moemaw Naedon has been on a creative tear. He's released a myriad of beat tapes and collaborative projects with like-minded artists, but he was yet to rap on his own material for a whole project. That all changes with Dr. Deadhorse, a superb album that is years in the making and exemplifies why he's absolutely an artist to watch this year and beyond.

You can really get a sense of his capabilities by bumping the LP's lead single and third track, "Slime Volcanoes," a boisterous collabo with New Orleans native Calig Kontra. They straight-up body the murky, snarling production from Naedon, who rhymes confidently alongside Kontra. It evokes a mystique of  Kool Keith meets Soul Assassins with their own distinctive twist. The pair also teamed up for the GPC Films-directed visuals for track, which uses psychedelic effects as they go verse for verse, putting their artistic chemistry on full display. And as it turns out, fans have more music from these two lyricists to look forward to as Naedon confirms that a forthcoming EP is in the works.

Like other gifted rapper/producers, Naedon possesses that unique ability to spit perfectly over his own productions and really find that pocket. And there's a good reason for that. "Rapping on my own beats has actually strengthened my production skill in the sense that I can envision what it's going to need to be a rap beat rather than just an instrumental," he explains, and you can really feel that on tracks like the lyrically-potent "Zoom" and his personal favorite, "Cookin Again." The latter also perfectly demonstrates Naedon's talents as he flaunts a speedier, more intricate flow over layers of shuffling jazz samples.

Aside from his artistic endeavors, Naedon is also building out his own record label, Soul Slime Records. To date, he's released a bunch of his own material as well as some from producer C.Scott, but that's only the beginning. In addition to Naedon's own upcoming material, expect to hear more from Scott as well.
© 2020, MariaMyraine. All rights reserved.