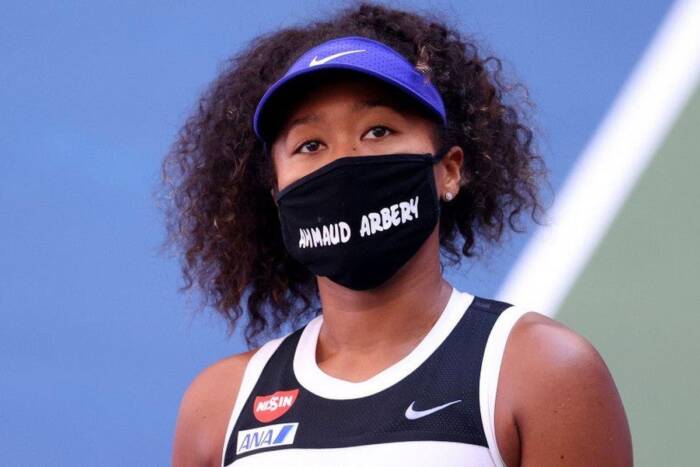 Naomi Osaka continues to show her support various Black victims who passed away due to racism. Recently, the tennis star was spotted donning a black mask with the name of Ahmaud Arbery, a Black man who shot by white men as he went for a jog in his Georgia neighborhood. He passed away due to the attack.
"This did not have to happen, none of these deaths had to happen," she told reporters on Friday (Sep. 4). "I just want everyone to know the names more."
This mark's the star's third tribute this week. On Monday's match, she donned a mask to honor Breonna Taylor, the Black EMT who was shot at her own home by police officers.
Wednesday saw her donning a mask to honor Elijah McClain, the 23-year-old Black man who passed away after he was placed in a chokehold by Colorado police officers. According to Osaka, she bought seven different masks so she can wear one on each match in the tournament, until the finals.
"It's quite sad that seven masks isn't enough for the amount of names, so hopefully I'll get to the finals so you can see all of them," Osaka said on Monday.
Last week, Osaka, decided to pull out of her Western & Southern Open in New York City in order to mourn the loss of Jacob Blake, who was a Black man shot seven times by the police. Many other athletes boycotted their games.
"Hell, as many of you are aware I was scheduled to play my semifinals match tomorrow," Osaka wrote in a statement. "However, before I am an athlete, I am a Black woman. And as a Black woman I feel as though there are much more important matters at hand that need immediate attention, rather than watching me play tennis."
"I don't expect anything drastic to happen with me not playing, but if I can get a conversation started in a majority white sport I consider that a step in the right direction," she continued. "Watching the continued genocide of Black people at the hands of the police is honestly making me sick to my stomach."
"I'm exhausted of having a new hashtag pop up every few days and I'm extremely tired of having this same conversation over and over again," the tennis star concluded. "When will it ever be enough?"
© 2020, Jonathan P-Wright. All rights reserved.