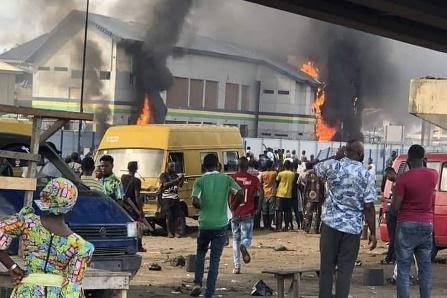 In Nigeria, protestors are demanding for an end to corruption and governance issues.
SARS, which is supposed to be an anti-robbery unit, is infamous for a long track record of abuse and police brutality. Recently, #EndSARS became a social movement demanding the dissolution of the squad. The hashtag initially began in 2017 and led to protests back then as well. However, as the force continues to exist, the movement began again about two weeks ago. The unit was disbanded on Oct. 11. However, the protests continue to become more and more violent with time.   
© 2020, The Millennial General. All rights reserved.