OFFSET AND LL TEAM UP ON NCISLA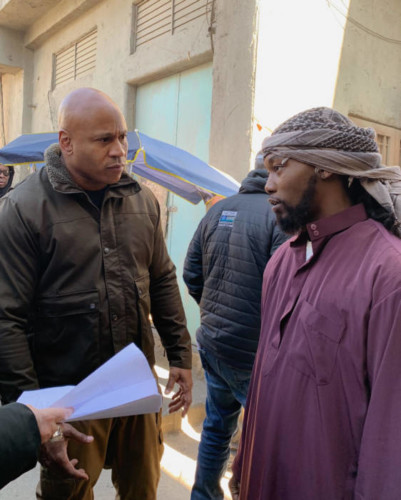 MAJOR MOVES FOR THE YOUNG MIGO'S MEMBER OFFSET!
Recent tweets show both LL Cool J and Offset thanking each other on twitter for their collab on NCISLA.
The two images saw Offset and LL Cool J, whose real names are Kiari Kendrell Cephus and James Todd Smith respectively, smiling and pointing at one another. They're also seen as LL Cool J raised his phone to snap an image of the pair.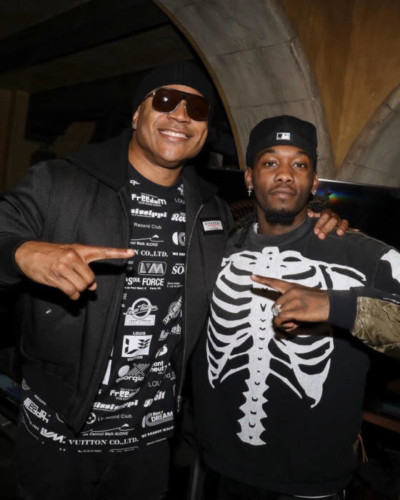 The tweet didn't go into details about Offset's role on the long-running drama. It simply told fans to "Stay tuned…"
International Business Times reported Offset will appear in an episode called "Groundwork."The plot focuses on Linda Hunt's character Hetty Lange asking CIA officer Veronica Stephens, portrayed by Dina Meyer, to bring an agricultural engineer to the U.S. But soon after arriving, the engineer will disappear. The CIA officer is then forced to get the help of LL Cool J's character, senior field agent Sam Hanna, and Chris O'Donnell's character, special agent in charge Grisha "G." Callen.
https://twitter.com/llcoolj/status/1234251858203549696?s=21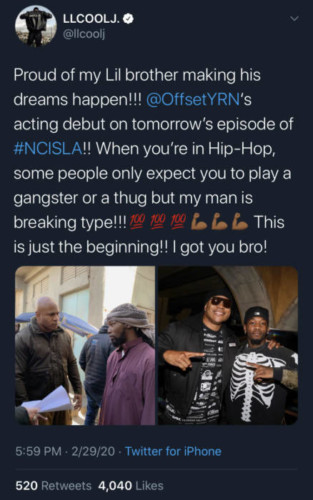 © 2020, Wilde Tuna. All rights reserved.