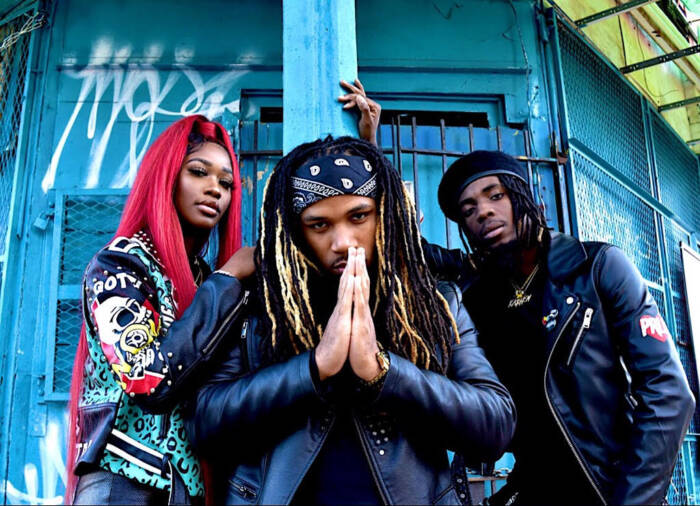 Make sure to check out a brand new EP titled PRLM, Vol. 1 from Philadelphia, PA-based trio PRLM CHLD. Drawing comparisons to the legendary Hip-Hop group, "Fugees," PRLM CHLD has established a name for themselves in the "215" and beyond after releasing several well-received singles and grabbing co-signs from Jadakiss, Fabolous, and Wyclef Jean himself. 
Known for an eclectic repertoire of styles, Philadelphia trio, PRLM CHLD, deliver their long-awaited debut EP, PRLM CHLD Vol. 1. Featuring members Scottie Kash, Hovlaine, and Pride Zu, who is responsible for a majority of the production, Vol. 1 is a powerful, and much welcomed introduction to this gifted group.
"PRLM Vol. 1 means a lot since it's the first project I ever dropped as an artist. I've been making music for years producing and writing but I always held back on releasing for one reason or another. My journey with PRLM CHLD has been synonymous with my personal journey.. and one of the most important things I've learned along this journey is that my imperfections are a big part of what makes me special.." Pride Zu shares with us.
Including elements of Hip Hop, R&B, and Reggae, Vol. 1 is a short, yet impressively diverse body of work that effortlessly balances politically charged social commentary with the vibes needed to keep any bashment jumping.
"Yo-Yo is my favorite record because it gives you a taste of West Indian Caribbean culture. It instantly makes you want to move your body and let the stress go. The fun, carefree and sensual energy is good vibes for sure," Hovlaine comments.
With the only feature being FH Snoop on stand out, wine-inducing track "Body," PRLM CHLD give themselves plenty of room to showcase their array of skills. From setting the tone on the intro with the melodic and confident "Run Me My Shit," the entrancingly moody, "Party," and an anthem for apprehensive millennials, "Heart on the Shelf," Vol. 1, has a little something for everyone to enjoy.
"Heart on the shelf is a personal favorite of mine cause it speaks on the importance of protecting your heart and energy.. it's too often that we give our whole selves to people that don't value us how we value ourselves," Scottie Kash 
Stream PRLM CHLD's debut 7-track EP, PRLM Vol. 1 below, and stay up-to-date with their forthcoming releases by following them on Instagram here.
Give the PRLM CHLD EP a listen, let us know what you think in the comments, and stay tuned to HipHopSince1987 for more work soon from PRLM CHLD.
© 2020, Seth Barmash. All rights reserved.