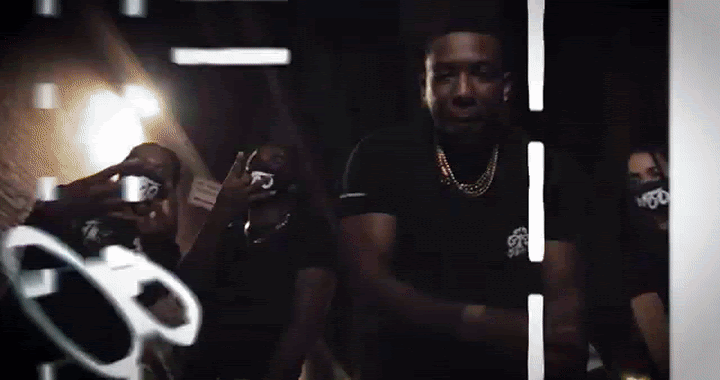 Rah Swish filmed the "Feel Like Pop" video on what would've been his close friend and fellow Brooklyn Drill rapper Pop Smoke's 21st birthday, 7/20/20. The video offers a promise from Rah that he's ready and willing to carry the WOO flag for Pop — rapping in his booming voice, "Move like the chop got boom in it (Yeah)/We on the spot, my Woos in it (Woah)." In the video, Rah and his boys are clad in WOO masks as they mob around Manhattan.
"Feel Like Pop" is the latest video from WOO Forever, Rah's new project. Favoring skittering drums and wobbling bass, Rah Swish's brand of Brooklyn drill gets a lift from the emcee's crackling energy even as it tackles the realities of street life. The young emcee rhymes with palpable energy, deliberately delivering cadences in rapidfire bursts of syllables and filling every bit of negative space with wild ad-libs ("WOO"). Rah's new project features previously released tracks like "WOO Forever" and "Tongue Out (Treeshin' 2)" (the sequel to Rah's biggest hit). With appearances from Jay Gwuapo and Curly Savv, and more than 8 million combined streams,WOO Forever is available everywhere!
Check it here: https://youtu.be/JEHdpxl8Cic
© 2020, Seth "Digital Crates" Barmash. All rights reserved.