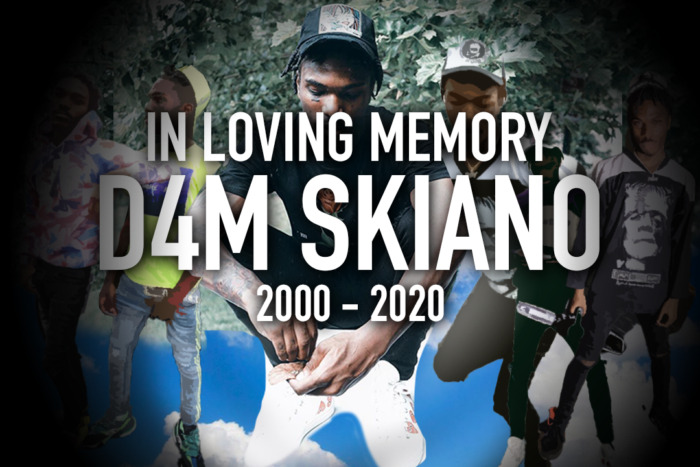 Rapper D4MSkiano or D4m Skiano has died after a shooting that reportedly occurred in the Point Breeze section of South Philadelphia (1300 hundred block of South 17th Street), according to local news 6 ABC. The rapper, who is not identified as the victim in the report, was reportedly shot multiple times in the head and pronounced dead at the scene by responding police officer.
A second victim was shot in the back and was taken to Penn Presbyterian Medical Center, according to a 6 ABC. The status and name of the second victim are not known at this time.
No arrest has been made and the investigation is ongoing.
D4M Skiano was born in Utah on March 20, 2000 in West Philadelphia, Pennsylvania. He is well known for being a Rapper. He gained fame for the co-creation of song and dance Baby Shark that went viral and got close to 1 million views.
Rest in peace Skiano, we shall keep you in our thoughts and prayers.
© 2020, Erik Coombs. All rights reserved.