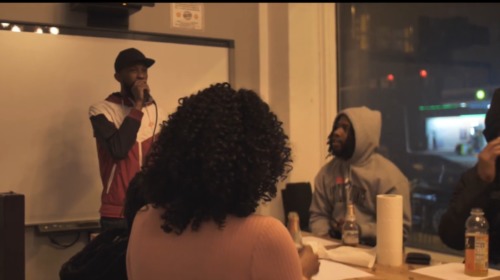 It's 2020 and season 3 of RVA Rap Elite will officially begin this Sunday (Jan. 26) in The Dark Room inside the Hofheimer Building in Richmond, Virginia. For the new season, RRE decided to implement a new element to the experience by handpicking cypher team owners who chose their team members in a fantasy draft. Team owners are as follows, Cheats, Gigi Broadway, Noah O, Brice, Oktane, NameBrand, Hiphop Henry, Randy Wilson, Blu & Boobz and Cane.
Each month during the season, team owners will draft 3 emcees new out of the pool of Open Cypher sign-ups to determine who represents them for that Episode. The cool part is, each team accumulates points during the event and the most points win that episode. Check out the draft after the jump, look up the emcees, and let us know whose team you're rooting for.
Shot and edited by BC Music 1st!
© 2020, Oktane. All rights reserved.