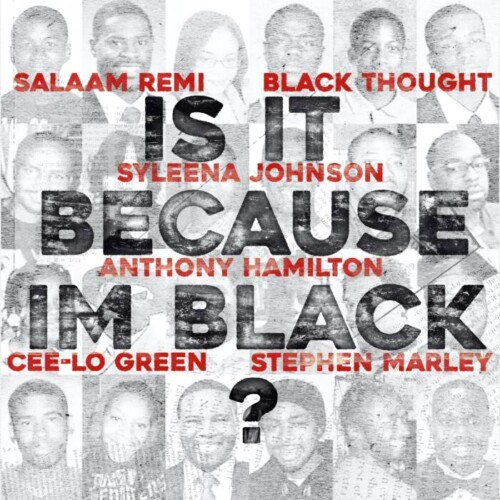 Salaam Remi brings other legends Black Thought, Stephen Marley, Cee-Lo Green, Anthony Hamilton and Syleena Johnson along for this mega moment. The song, a cover Of Syl Johnson's "Is It Because I'm Black," not only speaks to the struggles of being held back at every step, but exudes black pride and strength. Salaam says this collaboration came together in the last few weeks by reaching out to the artist who knew the song and also felt its relevance during these times. Syleena Johnson more than knew the song but lived it, as Syl Johnson the writer and creator is her father.
"I had only met Syleena is passing prior to this recording," exclaims Salaam, "But this moment would not be what it is for me having her strong vocal and energy continue the legacy of the brilliant and expressive depiction of the plight that Black America has experienced that her legendary father Syl brought to us all 51 years ago. I view this song as one of the greatest songs of the last century, and I'm proud to be able to make more people aware of it as it's message is so strong and the people of the world really need it now."
The song Is the first offering from Salaam Remi's New Project Black On Purpose which will be coupled with WWW.BLACKONPURPOSE.ORG – A portal for links and Information on how to aid with the SOCIAL INJUSTICES Black people are facing globally as well as places to go to support Black Businesses. ALL of the proceeds from this LP and the Associated Merch will go back to charities that will also be featured on the site.
Tune in & raise your fists up!
© 2020, MariaMyraine. All rights reserved.