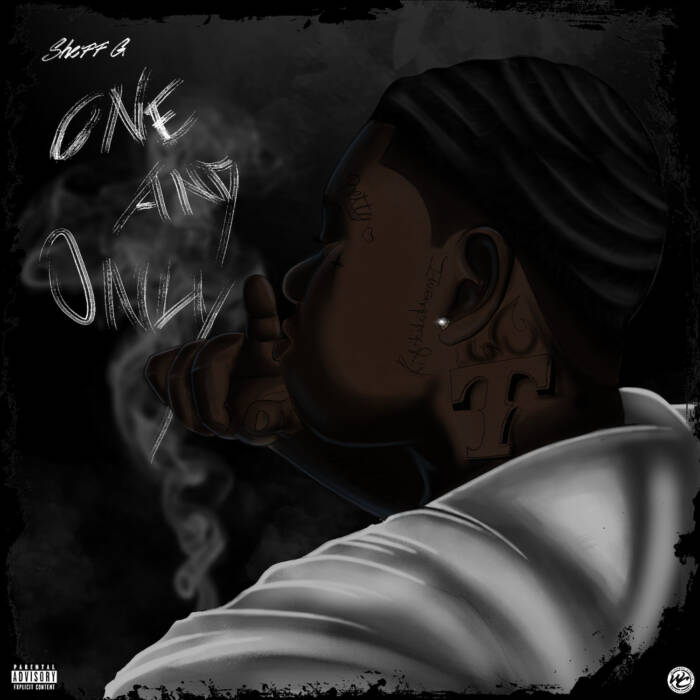 One of the East Coast's most vital young artists, Sheff G has released his new album, One And Only today via Winners Circle/EMPIRE!
With a deep, resonant voice, brutally honest lyrics, and a skill with lilting melody, Sheff G's new project, One And Only shows impressive emotional range and blunt honesty, touching on the harsh realities of street life and the drive to provide for his family and community. Though it's heavily informed by the Brooklyn drill sound that Sheff helped popularize, his new project attempts to expand drill's horizons, enlisting producer Great John and his gentle guitar melodies and thumping low end to provide a diverse sonic palette for Sheff to paint with. After breaking onto the scene in 2017 with his sing-song flow and basso voice on "No Suburban" which helped to solidify drill music as the official sound of Brooklyn, the 21-year-old rapper has now become a figurehead of one of rap's most exciting ascending scenes, stunting on latecomers in his latest track, "No Suburban Pt 2" with lines like, "My old shit sound like they new shit/I bet you already knew this," while racking up over 8 million streams on his early April release, "Moody."
01. 2nd Intro (Prod. Great John)
02. Moody (Prod. Great John)
03. Note to Self (Prod. Great John)
04. Michael (Prod.Great John)
05. Fear Over Love (Prod. Great John)
06. Once I'm Gone (Prod. Great John)
07. No Suburban Pt 2 ( Prod. Great John)
08. Sheff G – Lil Big Bro Shit ft. Sleepy Hallow (Prod. Great John)
09. Tonight 2 (Prod Blokbaby x Great John)
10. The L3fts ft. Young AP (Prod. Great John x Basso Beatz)
11. Weight On Me ft. Sleepy Hallow (Prod. Great John)
12. Captions – Outro (Prod. Great John)
© 2020, Seth Barmash. All rights reserved.