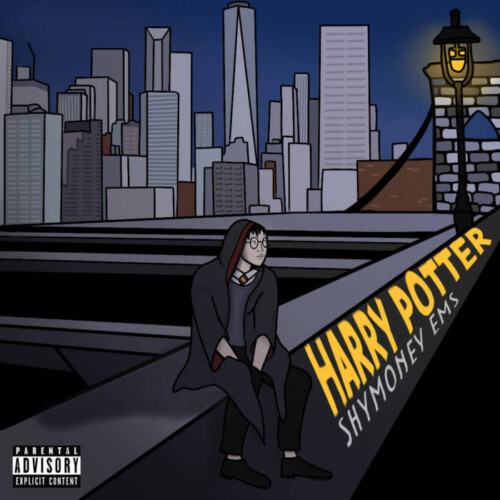 New York artist ShyMoney EMS is one of the latest names in the ever-growing NY Drill movement. Joining artists like Fivio Foreign, Curly Sav, 22Gz, and the late Pop Smoke, ShyMoney EMS looks to make his move as one to push the movement even further. He backs that up with his latest single, "Harry Potter".
Produced by Yamaica, "Harry Potter" borrows the name from the popular character from the J.K. Rowling book and movie series. On the track, ShyMoney EMS delivers a song that is packed with an energy that you can't help but embrace. With heavy bass and catchy lyrics, ShyMoney waves his musical wand and brings magic to the track. He doesn't get super lyrical here, but he makes it up with a song that will have you dancing up a storm all summer. If you weren't familiar with ShyMoney EMS before, hearing "Harry Potter" blaring through the speakers will fix that.
Starting out under the name ShyMoney, he started to get a buzz with the single, "Ben & Jerry". With its catchy vibe, the track found itself getting popular in various parts of the nation, and it received a cosign from Hot 97's DJ Drewski. Since then, he put together the EzzyMoneySound group with a fellow NY Drill artist and added "EMS" to his stage name to further stand out on the music scene. The sky is not the limit for ShyMoney EMS, and he's hungry for more.
ShyMoney EMS' "Harry Potter" is now available on all digital streaming platforms. Plans are in motion for a music video, and ShyMoney looks to follow up with more music before the end of 2020. To stay up to date with ShyMoney EMS, follow him on Twitter and Instagram at @ShyMoneyEMS.
© 2020, MariaMyraine. All rights reserved.