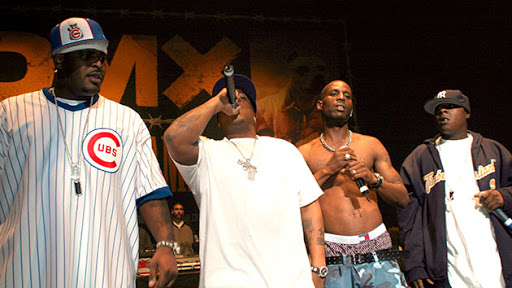 The track will show up on The LOX's up and coming collection 'Living Off Xperience.'
As of late, iconic trio The LOX declared their fourth studio LP, Living Off Xperience, which release date is set for August 28. This week, fans get the opportunity to look at another single from the undertaking named "Bout S***," which sees the Yonkers legends rejoining with individual Ruff Ryders alum DMX. True to form, the colleagues take the audience members back to the legendary, gutter New York bars we've come to know them for over Scram Jones music production:
"Stepping out the Benz with the shearling that Bane had, before you test me, you ought to think of your brain pan/
Donnie's a gorilla, Al-Qaeda came with the killers, gun on the wait, while I wait for n***as…/"
"Bout S***" follows the past singles "Loyalty and Love" and "Gave It To Em," two tracks that were delivered in April and May of this current year, separately. Their past collection (and their first Roc Nation drop), Filthy America… It's Beautiful, was delivered in 2016 and saw 12 tracks with appearances from Gucci Mane, Mobb Deep, Fetty Wap, DJ Khaled, and then some. Their past two collections, the Bad Boy-helmed Money, Power and Respect and the ensuing Ruff Ryders release We Are The Streets, were delivered in 1998 and 2000, separately.
Look at both "B S***" a the full track listing for Living Off Xperience underneath. Likewise included is the launch episode of The LOX's "Living Off Xperience" digital broadcast, which is facilitated by Angie Martinez and sees an appearance from Mary J. Blige.
Living Off Xperience tracklisting:
"Gave It To Em"
"Move"
"Bout S***" Feat. DMX
"Testify"
"Miss You" Feat. T-Pain
"Story"
"Do To Me" Feat. Jeremih
"Come Back"
"Think Of The LOX" Feat. Benny The Butcher & Westside Gunn
"My America" Feat. Oswin Benjamin
"Net Worth"
"Dirty Dirty" Feat. Clay Dub
"Commitment" Feat. Dyce Payne
"Loyalty And Love"
© 2020, Jonathan P-Wright. All rights reserved.