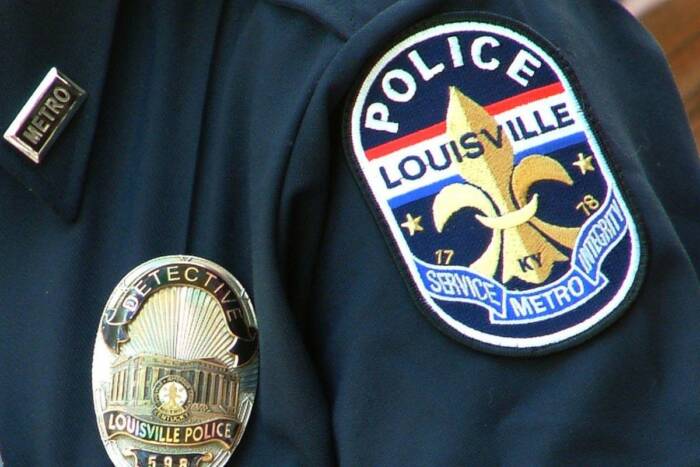 In relation to the March raid that caused Breonna Taylor's death, three more Louisville Metro Police officers are now under an internal investigation. The police department has confirmed that Tony James, Michael Campbell and Michael Nobles are being investigated by the Professional Standards Unit, as they were at Taylor's house during the fatal raid.
According to reports, Myles Cosgrove and Jonathan Mattingly, who were the ones who fired their guns will also be investigated and will potentially face criminal charges. Detective Joshua Jaynes, who applied for the "no-knock" search warrant is also being investigated. However, it is a distinct investigation from the department's Public Integrity Unit review, which reports to the Kentucky attorney general in relation to criminal charges.
It is reported that officer Campbell is one of the members of the Place-Based Investigations Squad, which has conducted the investigation leading to the raid at Taylor's home. On the other hand, Nobles and James were members of the department's Interdiction Squad.
It was recently revealed that James is the officer wearing a body camera on the day of Taylor's death. Former LMPD Chief Steve Conrad claimed that body camera footage is not available from the day of the raid as officers in the narcotics division did not wear cameras. But photos revealed from that night show that while James was wearing a camera, Cosgrove was wearing a camera holster. However, there was no information regarding whether it was turned on.
Brett Hankison is not being investigated as he was fired from the police department back in June. Cosgrove, Mattingly and Jaynes, did not partake in the raid, and have been placed on administrate reassignment.
This news comes as the country continues to wait for Kentucky Attorney General Daniel Cameron announcement of the grand jury's decision in Taylor's case. On Tuesday, areas of downtown Louisville were barricaded by LMPD officers following the declaration of state of emergency in preparation for the decision. Cameron has not revealed the date of the announcement and if Hankison, Cosgrove and Mattingly will be charged.
© 2020, Jonathan P-Wright. All rights reserved.