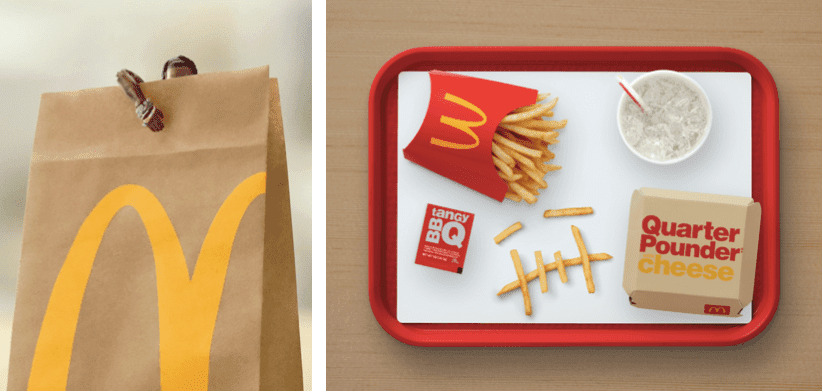 Every individual has a signature order that they place when they visit a McDonald's, including many big stars across the world. This year brings a new collaboration between two iconic brands: The Golden Arches and Cactus Jack, to ensure a partnership that is inventive on multiple levels. Starting September 8th, McDonald's will take this collaboration to another level by offering Travis Scott's favorite meal at the franchise across the US, until October 4th. Moreover, the duo will be exploring opportunities in order to offer support to organizations that have proven to be charitable. Since the year 1992, this is the first time that the name of a celebrity is being featured on the menu of this iconic restaurant. Previously, this was done only for Michael Jordan. From the eighth of September, fans can order the Travis Scott meal at the restaurant, for takeaway, at the Drive Thru, and using the McDonald's app.
The meal has been priced at $6, and will include all of Travis Scott's favorite items: the fresh beef Quarter Pounder®* with Cheese, sizzling bacon, and crisp lettuce; medium World Famous Fries® with BBQ Sauce to dip, and a Sprite®. It's Lit! Price and participation may vary.
"Everyone has a favorite McDonald's meal, no matter who you are," said McDonald's U.S. Chief Marketing Officer, Morgan Flatley. "Travis is a true McDonald's fan having grown up visiting our restaurants in Houston, not to mention one of the biggest musical acts and cultural icons in the world. This is the first time in nearly 30 years we've introduced a superstar's name to our menu – we're excited to bring the Travis Scott Meal to a McDonald's near you starting next week."
"I couldn't be more excited to bring the Cactus Jack x McDonald's collaboration to life," said Travis Scott. "We are bringing together two iconic worlds. Including a charitable component was key for me, and I can't wait for people to see what we have in store."
Moreover, the McDonald's crew got custom apparel designed by Cactus Jack. Keep watching this space to be informed about any new deals that may come up.
© 2020, Jonathan P-Wright. All rights reserved.