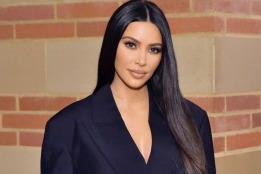 In the past few years, Kim Kardashian-West has leveraged her platform to work  towards criminal justice reform and to help those who have been wrongfully  incarcerated. Now, the reality star is focusing on the case of Brandon Bernard, who is  supposed to be executed on Dec. 10. Bernard received a life sentence for getting rid of  the evidence in a carjacking, leading to the death of Pastor Todd Bagley and his wife,  Stacie. 
Learn about Brandon Bernard https://t.co/YWMD6sZXs6

— Kim Kardashian West (@KimKardashian) December 10, 2020
© 2020, Jonathan P-Wright. All rights reserved.