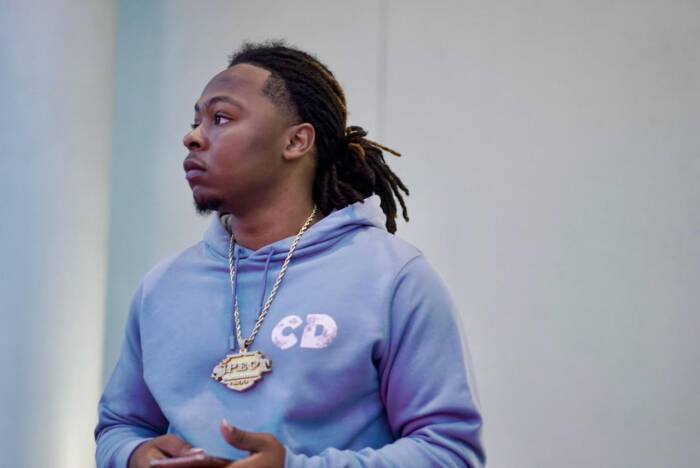 Coming from many hardships that have motivated his career today, rising artist Juvie2XX was raised around music, and he has continuously carried it with him no matter what point he has gone in life. Millions of streams later, you can see this proven true.
With the influence of his father, Juvie2XX has been recording since the age of 5, and fast forward to now, he has always kept the drive to make music and keep it a part of his life. After completing a bid in 2013, he fell deeper into the thought of making music his primary career and decided that it was beyond time for him to keep his head up and make music a dream attainable to make true.
After making this decision and picking up and moving to LA, his very first mixtape was released in 2018, called "4 Summers" which garnered 18 million streams within a year. And because of the healthy response, his released "Cornell Baby" — a follow up mixtape to the first one.
His audience continued to steadily expand and he followed up this year with his latest mixtape "Gift and Curse" which was released in July. This new release for his "LA" single is being anticipated by his audience, and they can expect more to come.
To keep up with Juvie2XX, follow him on:
IG: @thacornellbaby
© 2020, alanna. All rights reserved.