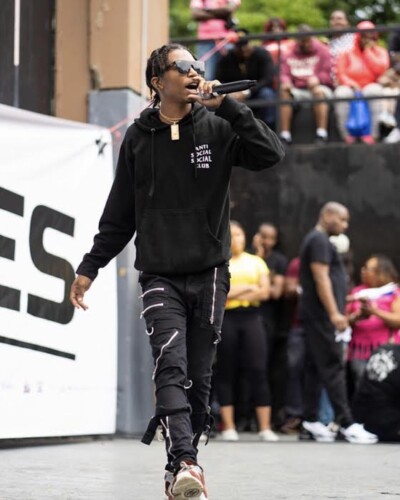 Yellow Zoo is a magnificent, incredible, and creative Pop / Hip Hop artist from Bedstuy, Brooklyn. During his teenage years, this young star found himself filming and editing music videos for other artists. After accomplishing a great deal of success as s videographer, Yellow Zoo recorded his first song "Wait" that did well over 75K in streams on Sound Cloud. Shortly after that, he went onto releasing other singles videos such as "Amigo," "Royal Rumble, "Cinco De Mayo," "Dark Passenger," and more, which helped him to accumulate millions of views on both Sound Cloud and YouTube.
Yellow Zoo has also gotten the opportunity to open up for celebrities like Young Thug, PNB Rock, Blue Face, King Combs, Lou Got Cash, and Pop Smoke. He has been on two college tours that helped to establish more hardcore fans. Media outlets like Power 105.1, ThisIs50, WDRB Media, and more reached out to interview this talented brother. After dropping his EP "143", Yellow Zoo had the opportunity to headline in Dubai, where he received great feedback for his performance. Lately, he has been writing for Teairra Marí. The single "Somebody" that he wrote for her was debuted on Love & Hip Hop Season 6.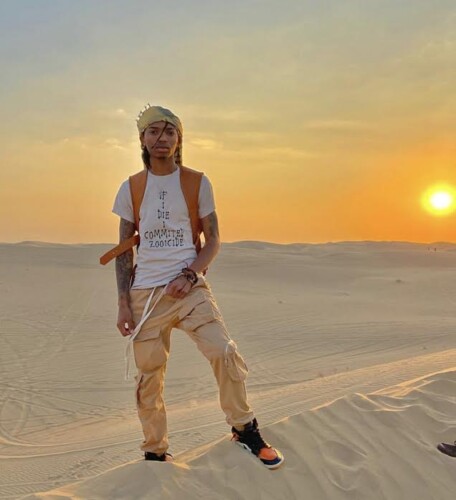 Now Yellow Zoo is currently pushing his new video "143", which can be found on YouTube. In this new visual, you can find him expressing his love for the girl he has fallen in love with. In the beginning, he thought they were only gonna have a one night stand, but towards the end, he found himself catching deep feelings. The love he has for her inspired him to stop trapping in the streets and use his gifts that he was blessed with to turn his life around. Check out the video below and share it with your family and friends.
Watch Yellow Zoo's new video "143" above. Follow Yellow Zoo on social media Instagram: @yellowzoo_, Twitter: @thestuybaby. Follow @eldorado2452 on Twitter and Instagram for all your music, sports and entertainment news.
© 2020, Eldorado2452. All rights reserved.