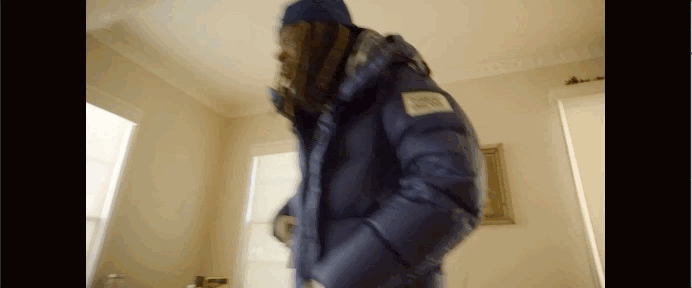 With his dramatic delivery and an artful attention to detail, King Von is quickly building a reputation as one of rap's best storytellers. Concluding a narrative from his breakout single, Von shares "Crazy Story Pt. 3," his new video.
In last year's "
Crazy Story
," a runaway hit that established Von as one of Chicago's most exciting emcees (48.5 million views), Von told a tale of a heist gone wrong, stopping the action right at the most suspenseful moment. In "Pt. 3," he delivers the thrilling conclusion, in which he narrowly escapes a hairy situation with his life, and later gets revenge on those who wronged him. Directed by JMP, the video brings Von's words to life with cinematic flair, capturing every detail and painting a grim portrait of the realities of street life.
"Crazy Story Pt. 3" was a highlight from 
Grandson, Vol. 1
, Von's 2019 debut mixtape.
Director: James "JMP" Pereira @ualreadykmowjmp DP:Mike Koziel Producer: Jiorgi Miller @lilsabotage AC/Drone Op: Drew Percival Gaff/Grip: Cody Cook Casting: April Rivera Location Scout: Cosmo Orlando PA: Davon King Edit: Brendan Stepp & JMP Color: Kinan Chabani VFX: VFX Jazz Sound Design: Ayodouson Main Girl: Stefoni Sam Friend 1: Nicole Berry Friend 2: Cheyenne Curtis Main Guy: Daniel "Royal" Martin Goon 1: Duane Wallas Goon 2: Marques Jackson Production Company: JMP VISUALS LLC
© 2020, Seth Barmash. All rights reserved.