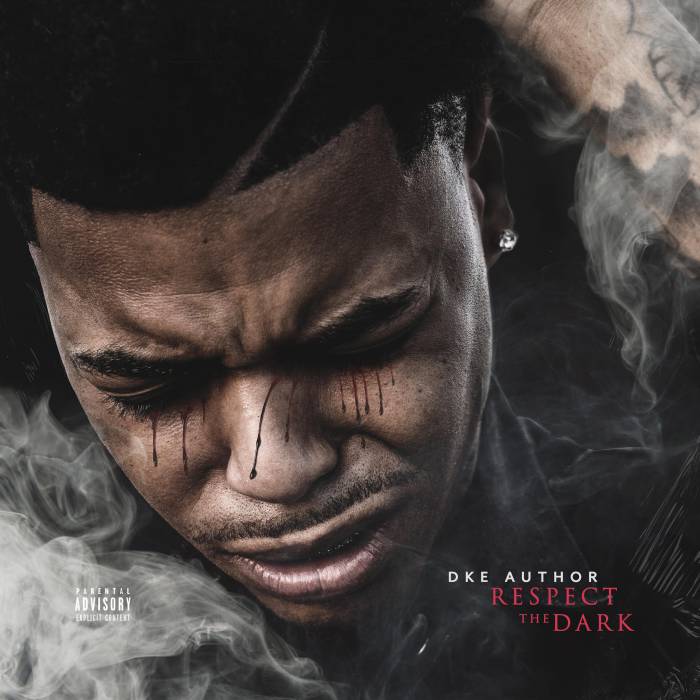 South Florida hip-hop artist DKE Author brings a level of introspection, humor, and character to his music, drawing from his roots as a bonafide storyteller to craft relatable narratives over lavish soundscapes.
DKE first began exploring his talents in music as part of the local church choir around the age of 8, going on to try his hand at piano, drums, and guitar. Growing up, DKE was drawn to the art of taking pen to paper as he matured, experimenting with writing poetry and turning his penchant for freestyling into a way to entertain his classmates. As a kid, his family moved around frequently due to his mother's job, encouraging DKE to come into his own personality-wise and find new ways to overcome the difficulties that changing schools can bring. Gravitating towards sports, DKE found success in Track and Field particularly, even positioning himself to be nationally ranked at the No. 15 slot for his class.
After graduating from high school in West Palm Beach, DKE went on to attend Garden City Community College, earning a degree in Psychology. Initially, given his interest in studying the subject and his passion for helping others, the spirited rapper had hopes of becoming a marriage counselor. However, despite his knack for offering practical and well-intended guidance to those looking to improve and better understand their relationships, DKE found he best expressed himself in his music, making the decision to focus on his artistry in a serious capacity, an organic one.
With a strong foundation in place, DKE began recording and further honing his technical skills as a multifaceted vocalist, polishing his ability to drop a mean 16, write compelling lyrics full of literary devices and experiment with new sounds sonically. After relocating to Miami, where he is currently based, the now 23-year-old established his brand utilizing his artist moniker, with the DKE in his name an acronym for "Dark Knight Empire." Drawing inspiration from medieval times, where the Dark Knight was one of the most powerful figures in the kingdom, the historic reference speaks to DKE's propensity for making an impact. His ability to tell stories that people can relate to is as much of an asset as his authenticity is, with his lyricism staying true both to his perspective and experiences.
From the cinematic quality behind his work to his fearlessness in saying what comes to mind, DKE is a rapper built for the long game. After finding success with his early independent releases and carving a name for himself on social media and in the South Florida scene alike, DKE is gearing up to continue building his empire brick by brick. With a handful of loose singles already buzzing on streaming platforms, he is currently readying his first EP which is set to include his breakout debut single, 2018's "That Guy."
When he is not chasing his dream to become the Prince of the South, DKE Author can be found spending time with his family, enjoying his favorite foods and living each day to the fullest.
© 2020, Seth Barmash. All rights reserved.