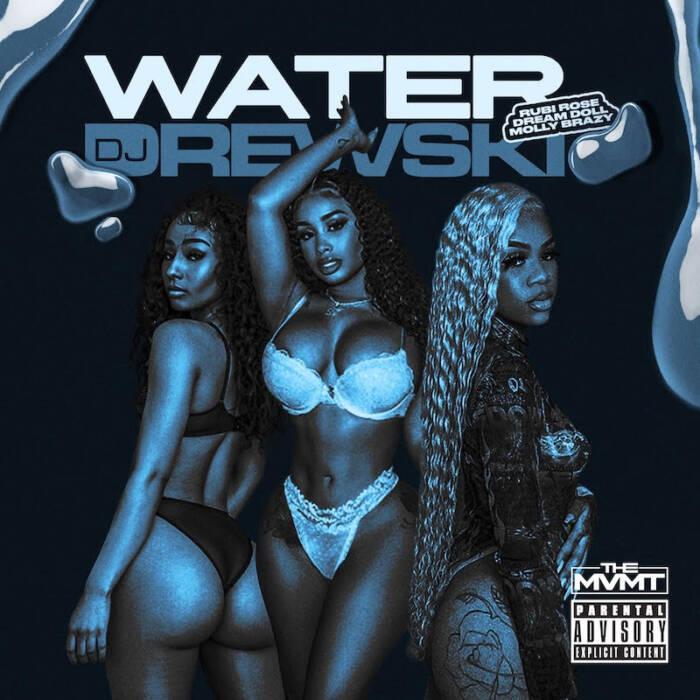 DJ Drewski releases his first official single entitled "Water." The single, produced by Brandon B. Roc, KMack, & DJ Drewski of 1801 Records features three emerging female superstars Dream Doll, Rubi Rose, and Molly Brazy. "It's a great time in hip hop for female artists," says DJ Drewski, "To be able to produce something with three beautiful women and keep that energy going in our culture is exciting."
Follow them @SoDrewski @Dreamdoll @mollybrazy @therubirose
DJ Drewski New Jersey's Mayor is a DJ currently on Hot 97 (New at 2am mix weekday mon-friday, and Sunday new movement 11pm). Drewski was brand ambassador for the video platform VEVO.  Drewski was also a past cast member of VH1's Love & HipHop NY. He was previously the producer of Hot 97's afternoon's show with Cipha Sounds as well as The Angie Martinez Show. You can also find him DJ'ing for various rap superstars like Jim Jones and Maino. Follow him on social media through @soDrewski.
https://www.youtube.com/watch?v=Tto7Jl6u2BQ&feature=youtu.be
© 2020, Seth Barmash. All rights reserved.