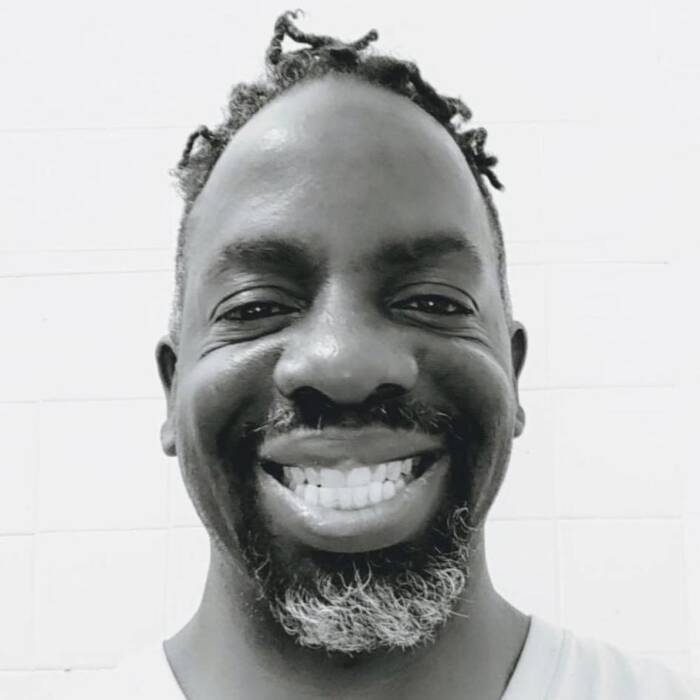 On today's #FollowFriday, we have Urban Magazine's founder, Be'n Original – an industry veteran who has branched off independently to delivery quality content – on his own terms.
With years of expertise under his belt, Be'n has a wide breadth of knowledge that he infuses into his content – which has expanded as his team continues to grow. Get familiar with who is and his brand in our 1-on-1 below:
1) What is your life mantra?
Be a good person and take care of the people who take care of me.  Though not perfect, I strive to do the right thing and be fair. I reciprocate the energy I'm given.  If you put love out into the universe, it always comes back to you.
2) What initially inspired you to start New York Underground? 
I have always loved hip-hop since its beginning. As someone who was fortuned enough to grow up with the culture, I never wanted to forget where I came from. The column gave me the freedom to shine light on the true enthusiasts, people who loved the culture genuinely.
3) What lessons did you take away from your time as an intern at Stress Magazine?
Writing for Stress helped me build my brand and relationships that continue to benefit me over twenty years later. While I was rarely in the office as most of the writing was done offsite, I did get to see how the magazine was put together. It was one of the most respected independent brands in New York at the time and read by many of the editors I would write for later on in my career. I made the most of the opportunity.
4) Discuss your reaction to landing a major assignment at The Source. And how it motivated you.
I had been faxing and emailing The Source on a daily basis. When Aliya S. King, the music editor at the time, hit me up to interview Ludacris, I was elated. It was a blessing. We had a real appreciation of each other's work so when an opportunity arose for me to contribute, I was overjoyed. I still express my appreciation to her every time we speak.  It was a dream come true. 
It motivated me to pursue all my dreams and goals with the same tenacity. If you have the talent and drive, nothing can stop you. Writing for the biggest magazine in the culture at the time, gave me all of the proof I needed.
5) That experience opened a lot of doors for you. How do you look to give back to new writers, today, who are in the position you once were – especially through your own platform, Urban Magazine?
That's a great question. There are a lot of really dope new writers emerging in the game and I had the opportunity to mentor my share. I strive to teach them behaviors that have helped me enjoy a long-lasting career. The only writers I have an issue with are the bloggers who are looking to create moments and spectacles rather than provide insightful information. While you can get a lot of Twitter followers by clout-chasing, for most of them, it's short-lived. I encourage them to focus on the quality of their character and work because people really want to see good people win. I hope to continue to open doors for others as they have are being opened for me.
6) What was the inspiration behind Urban Magazine?
Having my own column in the beginning of my career gave me a taste of autonomy that is beautiful and rare. I do what I want and I don't have to answer to anyone. It's amazing. I was always going to be my own boss. I just had to learn the game and build the relationships. I can highlight people and brands that positively contribute to the culture I love. I have probably given more celebrities their first covers than any other magazine over the last four years. I am pretty we are the first global magazine in hip-hop with street credibility to feature a transwoman on the cover (Hailie Suhar from FX Pose).
7) How has the world of journalism changed throughout your career and what are your projections for the near future?
Technology has allowed journalists and media outlets to get information out to our readers far faster than these days.  What once took readers weeks and month to read, can be posted online and consumed in a matter of minutes and hours. I would like to see more responsible journalism as opposed to the click-bait and hot takes. I understand the importance of monetizing content, but we still have to be careful to not harm the very culture that blesses us with these opportunities to make money while sharing its beauty and diversity.
8) What do you envision for Urban Magazine?
Dakari Eli and I are looking into options for a reality show based on the day-to-day operation of Urban Magazine while featuring guests for exclusive interviews. I have talked to a few executive producers at a couple of networks. Again, it's paramount that it is beneficial to culture. I don't want to do things that feed negative stereotypes that are weaponized against people of color to justify discrimination and police brutality. I want it to be inspiring.
9) Biggest accomplishment so far? And its significance.
My biggest accomplishment has to continuing to run the magazine full-time while raising my son to adulthood alone as a single father. He's a good man with a heart of gold. It was extremely hard at times, but I had a great support system to help me through it. Outside of that, it has been an honor to see my friend and partner Dakari Eli's music career and The Bigger Picture podcast takeoff. Not only is she a phenomenal singer/songwriter, but one of the best writers/journalists I know.  To have played any part in helping her dreams finally start to come true, fills my heart with tremendous joy.
10) What's next?
I just want to keep finding dope stuff to do with my dope ass friends. I'm working on a screenplay and exploring some opportunities in Hollywood.  At the age of 50, I have been in this game for over twenty years.  I'm just catching my second-wind.  There's so much more I can still offer. 
Hit the image below to check out the latest issue!

© 2020, MariaMyraine. All rights reserved.