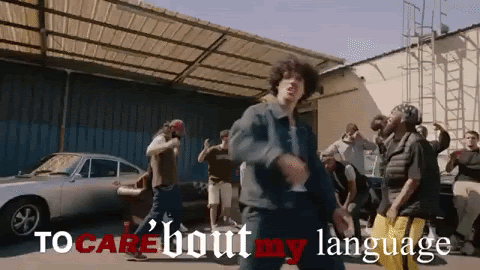 Rilès is a super prominent French Algerian melodic rapper, producer, and dancer who has sold out his own tours with hits under his belt such as "THANK GOD" (41M global streams) and "MARIJUANA" (55M global streams). As he charts out new territory in the US, on Friday he released his first single of 2020 "GOA" (pronounced GWA) and today he dropped the official lyric video via Republic Records. Since the video's release on Monday, it's already received over 400k views!
Watch "GOA" lyric video: https://youtu.be/nxenQ7WSUxw
Recorded at the legendary Paramount Recording Studio in Hollywood, on this song, Rilès slides into the pocket of a skittering beat, neon keys, and off-kilter bass lines. Auto-tuned falsetto echoes as he rips through catchy bars in English and French with a verbal flex by inventing his own phrase, "I got GOA." The statement is a confident stance of empowerment and is an evolution from some of the darker themes explored in past music. In the lyric video (which honestly looks like an actual video) directed by Rilès, he pulls up on his homies in a remote location as everyone stunts with their Tik-Tok ready dance moves dripping with animations and "GOA."
Last year Rilès became a recognized force in French music with the release of his 2019 full- length debut, 
WELCOME TO THE JUNGLE
which put up huge numbers with the hits mentioned above. Before then Rilès caught the world's attention in 2016 when he decided to pen, produce, perform, record, mix, master, and engineer one song per week for a year straight—all done in his childhood bedroom. These 52 tracks populated his YouTube channel as he completed this run in September 2017, tallying 300 million-plus views and 300 million streams. Stay tuned here to HipHopSince1987.com for more work soon from Rilès!
© 2020, Seth "Digital Crates" Barmash. All rights reserved.