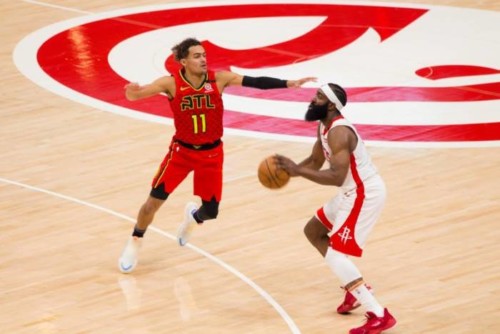 On Wednesday night, the Houston Rockets were in town to take on the Atlanta Hawks at State Farm Arena. The Rockets came into the game with a record of (24-11), while the Hawks were (8-29).
The first four minutes of basketball was extremely exciting as both teams were scoring at a rapid rate. John Collins came out the gate rolling for the Hawks and it seemed that the Hawks and Rockets were in for a battle. However things quickly got out of hand.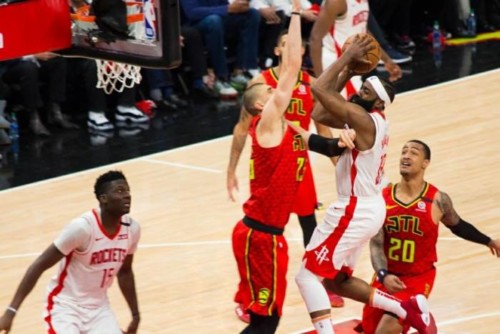 James Harden was explosive in the first quarter and his play pretty much set the tone on the entire game. Harden started the game scoring 22 first quarter points on (6-9) shooting. John Collins was the Hawks most effective player in the first quarter as he shot (4-4) for the field for 11 points.
Much was the same in the second quarter as the Hawks couldn't find their way on the defensive side of the ball. The Hawks were able to out score the Rockets in the second quarter (33-32) but the large lead the Rockets created early helped them take a (77-62) lead into the half.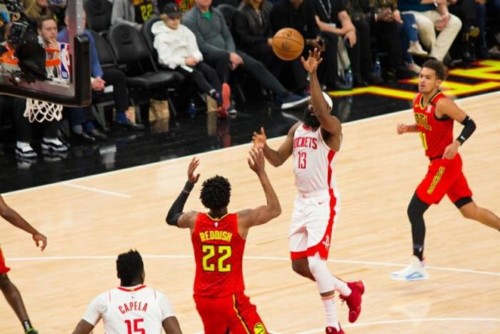 The Hawks came out firing in the second half and quickly cut the Rockets (77-62) lead to under ten points at (77-85) with under six minutes remaining in the third quarter. Trae Young was the driving force of the Hawks third quarter turn around. Young had 28 points at the end of the third but the Rockets were able to go on a small run and take a (99-85) lead into the fourth quarter.
The fourth quarter is where superstars are made and the Hawks young superstar Trae Young proved why he is a NBA all-star. Trae Young put up his third triple double of the year mid way through the fourth quarter as the Hawks cut the Rockets lead to three points (108-105) with under five minutes to play in the game.
Despite the Hawks run, the Rockets were just too much offensively for the Hawks. James Harden finished the night with 41 points, 10 rebounds and 10 assist. Rockets big man Clint Capela was a beast on the boards finishing the night with 22 points and 22 rebounds. Ben McLemore added 18 points off the bench.
For the Atlanta Hawks, Trae Young finished the night with a triple-double. Young finished the night with 42 points, 13 rebounds and 10 assist. John Collins added 17 points and 14 rebounds. Alex Len added 14 points and 10 rebounds. The Hawks will head out on the road as they prepare to face the Washington Wizards in DC on Friday night and then the Brooklyn Nets in Brooklyn on Sunday.
Stay tuned to HHS1987.com. Follow @eldorado2452 on Twitter and Instagram for all your Atlanta Hawks, NBA and sports news.
© 2020, Eldorado2452. All rights reserved.