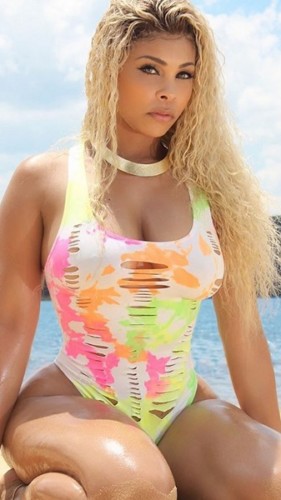 From an exotic dancer to a rapper? Lebraa Deville has countered all odds to make her dreams a reality. She is the true definition of a determined person who is using their talent, energy and influence to establish their career in the music industry.
You may be wondering how transitioned from the infamous Lady Lebraa to Lebraa Deville the rapper. The answer to this question becomes clear with an understanding of her experiences.
Lebraa Deville grew up in an unstable environment. Her parents struggled to sustain their livelihoods. She reciprocated their efforts by maintaining a positive attitude, especially during hard times. As a teenager, Deville started exploring the limits of her being, trying out new things like most young people do. Although she came out of all these situations unharmed, she also left with a pregnancy.
Lebraa Deville clearly remembers how her baby changed everything. Having a child at a young age forced her to actualize her ambitions. She had to be more responsible, and most importantly, cautious. Struggling to raise a baby came with specific challenges and immediate changes. She decided to detach from people and searched for a consistent source of income. Working as an exotic dancer was an immediate option that was available.
The negative stereotypes that come with being an exotic dancer are evident in most societies. Although the money was good, she didn't know how to deal with the assumptions and constant judgments. The outcome of this inability was depression. She was in a dark place for two years and wanted out! However, this was not a simple decision to make due to the fact that she had a child to support. The guilt that came from representing unacceptable values affected her performance as a dancer.
As a child, Lebraa Deville dreamt of becoming an entertainer, exotic dancing was not part of that dream. After getting some advice from a friend, she quit her job to focus on building her image on Instagram. Her photos attracted the attention of entertainers in the music industry. Those entertainers told her she should do music. After hearing it over and over again, Lebraa Deville finally decided to try her hand in rapping. She fell in love with music and the rest was history.
She draws her inspiration from Cardi B, since they've shared similar struggles. Lebraa describes her own music as sexy and gangsta and she says that her movement is Lebraa gang. She is a firm believer in values such as believing in oneself and the need to have sufficient determination to succeed even when many around her fail. It's hard to believe that she never envisioned being in a recording studio. However, when it did happen, she used that opportunity to make a statement.
Her want to become better defines Lebraa Deville's existence. She insists that we are all different by default. You either have a talent or you don't.
Follow @eldorado2452 on Twitter and Instagram for all your music and entertainment news.
© 2020, Eldorado2452. All rights reserved.