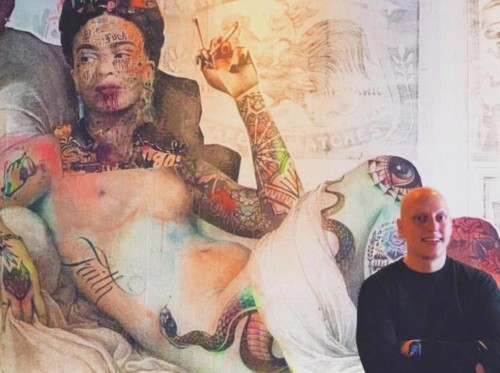 In today's business and entertainment worlds, marketing and digital marketing has become the essential tool in reaching your target audience and failing all together. Nowadays, the average human being used some type of digital platform or device for at least 6 hours or more a day. That means effective digital marketing methods can be all the difference in finding success and not reaching your goals at all.
We sat down with MusicPromoToday's Chief Operating Officer, Anthony Katz, as he shared some of his personal stories, marketing strategies and how this highly successful, full-serviced marketing agency all began.Check out his top 10 insights and see how they can help you improve your current digital marketing strategy.
Can you tell us how the day at the MusicPromoToday's office starts?
Anthony: Different. It's not the same routine everyday. We like changing things up all the time and we don't stick to a fixed schedule. Our co-founder Raffi and I always liked working in a creative space, so we created the same inspiring concept for our team so they too can maximize their creativity when engaging in client campaigns.
Though, I can tell you that being in the media and PR space, mornings are a bit hectic. Radio hosts and DJs, bloggers, news outlets all responding to our emails.. We have interview inquiries kicking in, social media calendars rolling out, it's never ending. We try to do everything for artists so they can truly focus on their craft, their music. Once we're done with house-keeping, we are constantly on the run to generate creativity and execute unique ideas that convey a message in an original way.
Where did your love for music spark from?
Anthony: To be honest, music has been a huge part of my life ever since growing up. When I was a kid, I really didn't have a say in what kind of music we listened to in the car. It was usually 90s music my parents listened to… but regardless of what was playing, I always found myself tapping my feet or fingers to the beat. Later, when I began listening to music I liked, each track was almost like an escape. And the more music I listened to, the deeper my fasication became…I was always interested in 2 things … how music was created and what made people like me gravitate towards certain types of genres or artists. The passion that artists put into creating their music sparked my love and passion for music, their determination and endless hours they put into creating their craft… When I was 18 years-old, I started working as a music blogger where I would write and rave about new music. I was also a growth hacker for Swizz Beats which was one of the coolest experiences ever. When I met my partner Raffi, everything took off to a whole new level.
How did you start working in music marketing? What was the beginning of  MusicPromoToday?         
One of our first clients' was Warner Music and we did a campaign for Masspike Miles who later generated so much buzz and success… he signed with Rick Ross's MMG and toured all over Europe. This success story was the beginning for us to see the potential of helping more artists. It was more fun for us to work in the music space with celebrities, influencers, bloggers, etc. There was an immediate connection between us and the adrenaline we got from working in the music industry…, the passion we had for our work came instantaneously. And we went deeper into the entertainment world rather than the corporate world. We've worked with many top notch companies… doing PR and marketing in a highly competitive industry for Corona, Sony, Philips, Ford and many Fortune 500 brands.. So when it comes to creating content and getting it out there, we've definitely hacked the matrix as The Source Magazine wrote.
Music or marketing, which one is more important to you?
I can't pick. My background is in marketing. I have over 12 years of marketing experience..so I promoted content when there was no Facebook, Twitter, Triller, TikTok or Instagram. And I love music. So I bridged both. We can market anything – really! But music is life. Music is a key necessity in life. It has the power to heal and transport you to a different time and place, a memory or emotion. Music is expressive and you can find a track or album about any mood you're in. When words fail, music definitely speaks. So in a world where I'm not marketing, I'd go with music.
You give a lot of advice on your Instagram, blog and Twitter. What is the most effective piece of advice you can give to a new artist who is just beginning their music marketing journey?
When we sign an artist, we look to see if the music has quality and if there's a message behind their lyrics. The most important thing for artists is to have a message on their tracks. It makes our job 10x easier and the story much more interesting. In 2020, bad music can stay on the charts for months and lyrics are not solely enough to make an impact. Neither is a catchy hook. From my experience, I've learned the importance of having a story… Your story will touch your listeners and will allow you as an artist to start the creation of a massive following… This right here is our expertise… We create stories and a purpose from the most simple message. We make sure your target audience finds a connection to you and emotionally connects to your sound.
In your opinion, which music genre will take over the industry in a couple of years?
When looking at the stats, Hip Hop continues to dominate in the music industry. I recently read on Rolling Stones that in 2018,  listeners bought more rap singles and rap albums than any other genre. Even in 2019, 8 out of 10 artists of the most popular artists are Hip-Hop artists. Hip-Hop isn't going anywhere anytime soon. But I'm a big fan of dance music and the Latin market which also grew in the last couple years…we work with bands and artists across many genres, so we really listen to everything. But yes, Hip-Hop took over many charts.
MusicPromoToday once confirmed a partnership with Universal Music Group. Can you tell us what your biggest music marketing achievement was?
My first biggest milestone ever was working with Swizz Beatz and Universal Music group. I can brag that I started off well because I kept those two giants very happy. Those are success stories that will stay with me forever because I was young when they happened and at 18 seeing a label and a celebrity following my guidance and strategies was both mind-blowing and inspiring. It made me think I can do it for so many more. And so I did. Today, our agency has worked with more than 10 record labels and hundreds of artists. Our biggest achievement is seeing them reach their dreams and goals while keeping them happy.
What's one thing you could never live without?
Internet! I can't picture myself being offline. Even on a flight.
Everything we do is internet based and I am ALWAYS online and available for all of our clients and team.
Not to forget the influencers, playlists and the media we deal with; If I'm on the boat, at the beach or in the office, my notifications are always ON.
You have clients all over the world. America, Europe Asia and so on…Can you tell us what the work culture is like at MusicPromoToday?
We're more than a dozen experts, spread in 3 different offices. Official headquarters are in Montreal, Canada but we also have offices in New York and London. Our work environment is welcoming, supportive, and collaborative. Each team member has their own set of tasks. But routinely we will get together to brainstorm and come up with creative ideas. We are an inclusive team and are always welcoming creativity, open-mindedness, and extraordinary visions. Sometimes, one of our content writers will give a suggestion about art design and it turns out to be great! The internet gives us flexibility when it comes to brainstorming and working with the teams in Montreal and London. Each person comes from a different walk of life who has a different perspective and approach regarding a certain topic. Bouncing ideas with different types of people really allows our teammates to grow professionally as well. We've created a family where we can be comfortable enough to share ideas with one another, ask questions, and create something extraordinary to fulfill our client's vision.
What's next for MPT in 2020? How can an aspiring artist join the MPT tribe?
We're actively following new technologies to take our clients and releases viraI. But one thing we are spending more time on is AI, artificial intelligence. It's definitely helping us get more done for our roster. Our creative professionals are grasping onto digital tools to create new content and extraordinary art. AI gives us the opportunity to strike a creative digital toolbox as we strategize new and effective marketing techniques.
If you're an up and coming artist or even an artist that needs a new branding look, MusicPromoToday will be happy to put you on the map. You can visit our website at MusicPromoToday.com and write to us. We get too many inquiries, but we do our best to answer everyone in a timely manner.
Follow @eldorado2452 on Twitter and Instagram for all your music and entertainment news.
© 2020, Eldorado2452. All rights reserved.