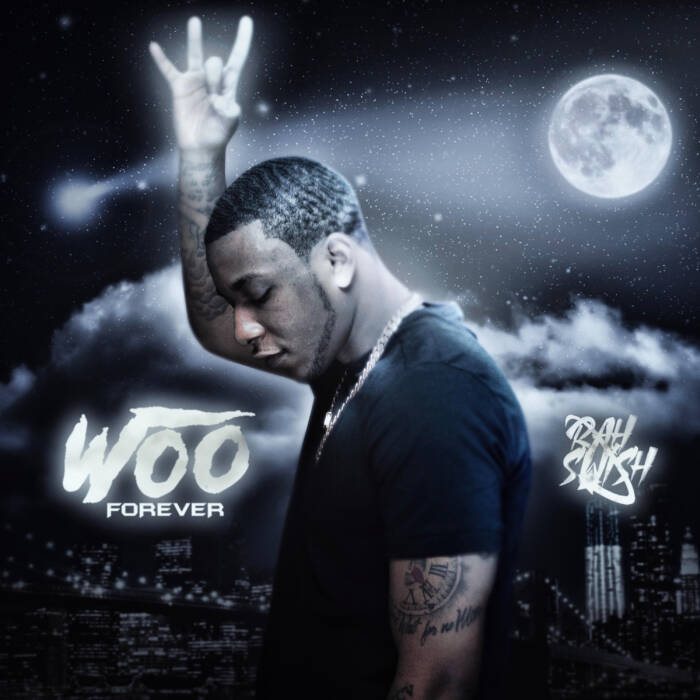 Canarsie, Brooklyn's Rah Swish is the hottest new name in Brooklyn Drill. Continuing the tradition started by his close friend Pop Smoke, Rah will share his new project WOO Forever tomorrow. Rah has unstoppable energy — when he's not rapping in his booming voice he's filling every bit of negative space with ad-libs (lots of "WOO," naturally). And he made a project that's both fun and contemplative, "Tongue Out (Treeshin 2)," is braggadocious about the ladies he gets with, "Slide Show," was made to be blasted out of car speakers riding through Brooklyn streets, and "Feel LIke Pop," is emotional but triumphant, as he pays tribute to his fallen friend and looks to continue the legacy Pop started.
WOO Forever features Jay Gwuapo and Curly Savv and is out 6/26 via WOO Entertainment/EMPIRE.
Earlier this week, Rah showed another side of his personality with BK Belly, a new short film (or #WOOVIE). The new film pays homage to Hype Williams' 1998 film Belly, a cult classic that featured DMX and Nas in starring roles, lovingly recreating the original's plot and iconic moments (including the use of Soul II Soul's "Back To Life" over the opening credits) with a Brooklyn twist. Directed with style by Poke & Tone of the Trackmasters, who produced tracks for the original film's blockbuster soundtrack, BK Belly follows Rah as he schemes, strategizes, romances, and kills in an attempt to take over the Brooklyn streets.
We are committed to fighting racial injustice and we stand with our Black artists, managers, executives, friends, and family. Below are a few resources worth supporting!
© 2020, Seth "Digital Crates" Barmash. All rights reserved.