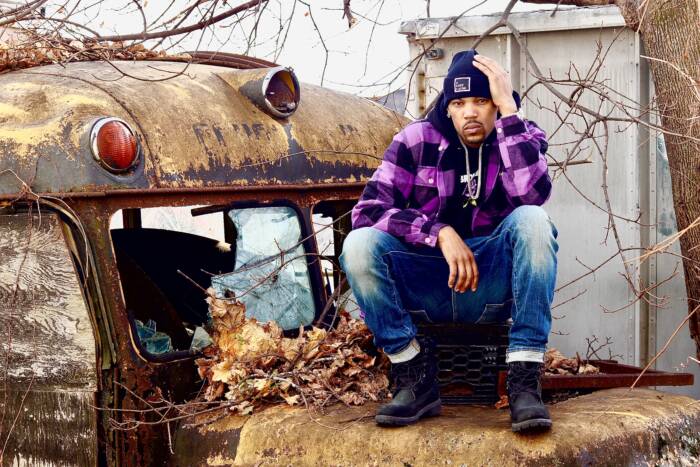 Tell us about your background getting to where you are today?
I started off as a local Dj with my pops when I was 15. He has been a Dj since i was born so I always had an ear for music. It wasn't until I was 16 I started to take rapping seriously. I used to battle rap friends in high school, during that time my cousin introduced me to a recording studio in upstate NY, Newburgh to be exact and I started recording there. I also came up with the name Fwz (fuse) while I was with them. We caught an A&R's attention who was working with Atlantic Records during the time, and he helped me with artist development. A couple years later I started modeling for Invisible Bully hoping to get my face out a bit more. Since then I have just been releasing singles to build a solid audience.
Where are you from?
I was Born in Brooklyn and left in the beginning of middle school to move to Harlem. Then in the last years of middle school I moved to Staten Island where I pretty much grew a name for myself and graduated.
What is the most challenging thing you have overcome in your life?
The most challenging thing I overcame in life was actually talking to people and not being scared of it. I think everyone has that, what if they don't like what I'm saying at 1st bug. I learned that if you stay true to yourself and actually present yourself in a manner people can understand, it's nothing to be afraid of. Nowadays I'm just hoping they are not scared of me. In the Entertainment world it tricky, but the key is to always remain humble.
Are you currently signed or independent?
I'm currently signed to myself. Barrio Bandits LLC
Who inspires you the most musically?
People who inspire me the most are Jay-z, Methodman, LL Cool J, DMX, and Dr. Dre.
Any new music coming out soon?
I currently have a single that dropped this past November called "Smokin" . I'm gearing up for a set release single late February. Song is called "Groove With It". More of a ladies vibe type of feel.
Do you produce your own music? If not, who do you work with?
I'm working with this producer from Ethiopia 2legit. He produced "Smokin", and "Groove with it". I also have a track unreleased from Smattsertified. It's hard sometimes finding someone who can actually help bring ya sound to life, so I'm a bit picky when it comes to producers.
Who is one artist you wish you could work with?
Aww man. If I could choose someone to work with it would be Dr. Dre. With his direction and guidance I know for a fact everyone would listen and grasp on quickly. FACTS.
Follow him
https://www.instagram.com/fwz.fuse
© 2021, Jake Strain. All rights reserved.