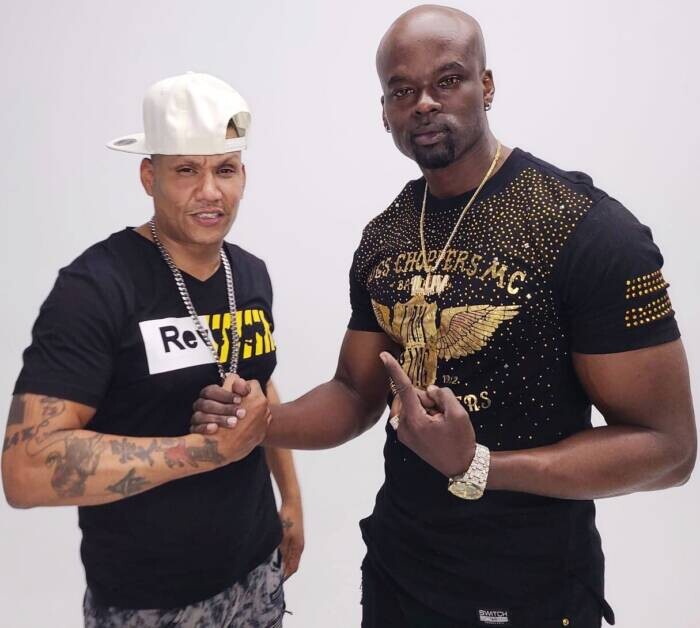 It's no secret that Philadelphia is a bedrest for hip-hop talent. In the 1980s, it was Schoolly D who helped put Philly on the map and many more followed in the 2000's with State Property, Rocafella Records but now it has a new kind of flow and genre that flows in a physical form. Meek Mills is Philadelphia's most recognizable hip hop/ black musical figure, but that upcoming vessel and creative newness is known as Oneluv Mahugu.
Musical talent continues to break out of Philadelphia's borders, and Kenyan born Christian Clarence Mahugu better known as Oneluv Mahugu's demographics of followers is international not local, he is widely considered a versatile dance hall/soca/ hip hop artist. Co-signing is very significant, and it speaks volumes when certified artists co-sign new talent. Rapper Cuban Link (Felix Delgado) has collaborated with Oneluv Mahugu on the remix of Oneluv's certified banga entitled "Beautiful Gal". Cuban Link is a Cuban American rapper and original member of the legendary group Terror Squad. Oneluv's stated that "it was a dream come true! As a kid in primary school, I was the ultimate Terror Squad fan and I specifically liked the style and artistry of Terror Squad member Cuban Link, I am very fortunate to not only work with but friend a childhood idol".
Watch Below Oneluv's official video to "Beautiful Gal" remix is dropping soon.
https://youtu.be/f96i_a3PjSk
© 2021, Jake Strain. All rights reserved.